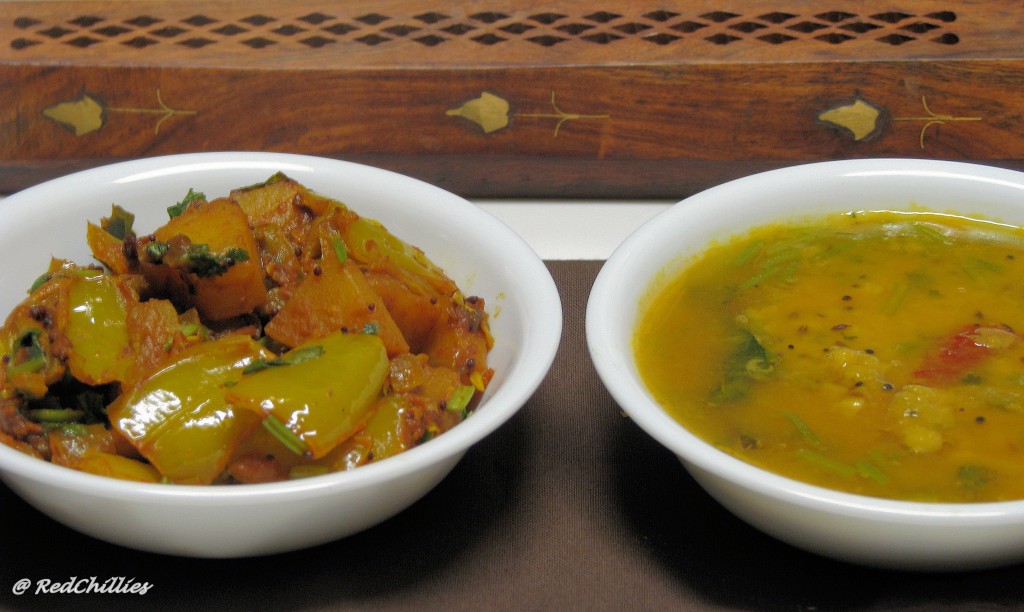 This post has been in my drafts for ever. For one reason or the other I never got around posting it. And now that the New Year is just around the corner, I thought this was an opportunity to clear out the old ones and make way for the new ones.
This combination of Daal and potato-pepper curry is simple yet filling and comforting meal. At the end of a long day, nothing spells more comforting than the combination of potato curry, rice with bowl of thick Daali thoy. The Daal called Daali Thoy/ Dali Toi in Konkani is a simple Daal Tadka that can be made in a jiffy. Daali Thoy plays an important part in Konkani cuisine. No festival, marriage, function is complete without the preparation of the simple yet humble Daali thoy.?Hot Daali thoy is usually served on rice, along with a spoon of ghee and a dash of lemon. At home, we prefer thicker version of Daali thoy. This can be eaten along with rice or can be accompanied with Sol Kadi as the latter provides soma tanginess to the daal.
The Potato, pepper Sabji is a simple one too. We makes this pretty often at home. There are different ways of making this and this is one สูตรบาคาร่าvariation of this simple potato curry. I like to eat this with warm phulkas. I love it, when the potato in the sabji is cooked yet retains it shape, compared to the mashed potato curry. All said and done, this is simple and comforting food at it's best.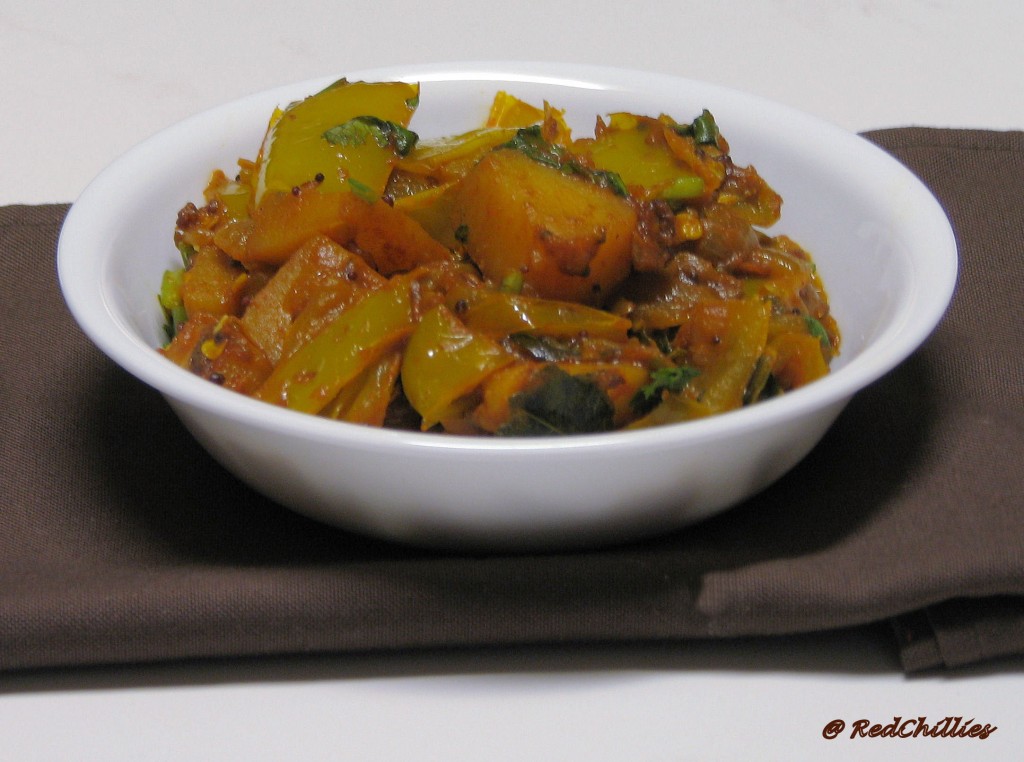 Ingredients for the Dry Curry/Subzi
?4 Jalape?o peppers (use any pepper of choice)[ remove the seeds, so that it is not spicy, if this is spicy then use 2 banana peppers]
?1 big potato
?1 small onion
?Coriander leaves for garnishing
?Turmeric
?asafetida
?Jeera, mustard
?Oil
?Salt to taste
?Lemon juice
Method:
?Chop the peppers into small strips and keep aside. Peel the potato and dice it into small cubes. Chop the onions finely and keep aside.
?Par boil the chopped potato in little water separately. Make sure the potato is not completely cooked.
?Take a heavy bottom pan; add about 2 tsps of oil. Add jeera, mustard, asafetida and let it splutter.
?Add the diced onions. After the onions are sautéed and turned transparent, add the cut peppers, salt and turmeric powder and mix well.
?Next add the cooked potato to this and mix well. Add more turmeric and salt and oil if necessary.
?Lastly garnish with chopped coriander leaves and lemon juice.
Serve with Rotis/ phulkas or with Rice.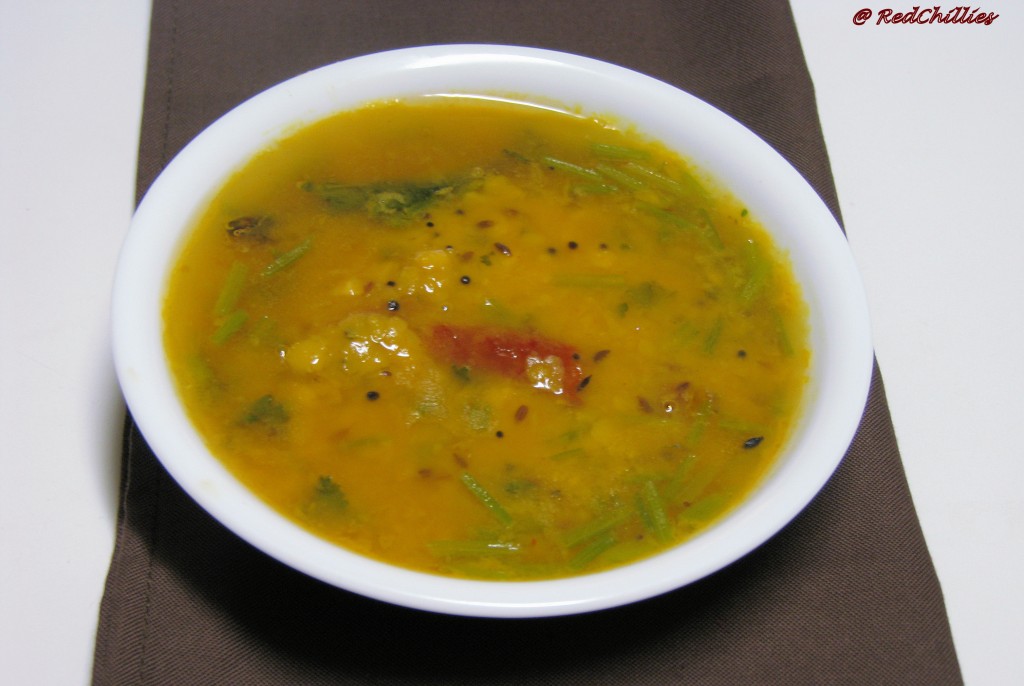 Ingredients for the Daal
?
1 cup toor daal
?1 tsp grated ginger/finley cut ginger
?2-3 slit green chillies
?Pinch of turmeric
?Salt to taste
?Chopped coriander for garnishing?

For tempering/tadka
?a pinch asafetida
?Curry leaves
?1 tsp mustard seeds
?2 red chilli broken into pieces
?3 tsp oil/ghee
Method
?Pressure Cook/Boil the Toor Daal in water along with turmeric and 1 red chilli. Keep aside.
?Heat a vessel and add the cooked daal, green chillies, salt, ginger and stir well. Check for taste and adjust seasonings. Continue to boil until it is blended.
?Take a pan, make a tadka/tempering of oil then add mustard seeds, asafetida, curry leaves and red chilli. Add this to the cooked Daal.
?Finally garnish with chopped coriander leaves.?
?Note: Do not forget to add a dash of lemon and a teaspoon of ghee while serving.