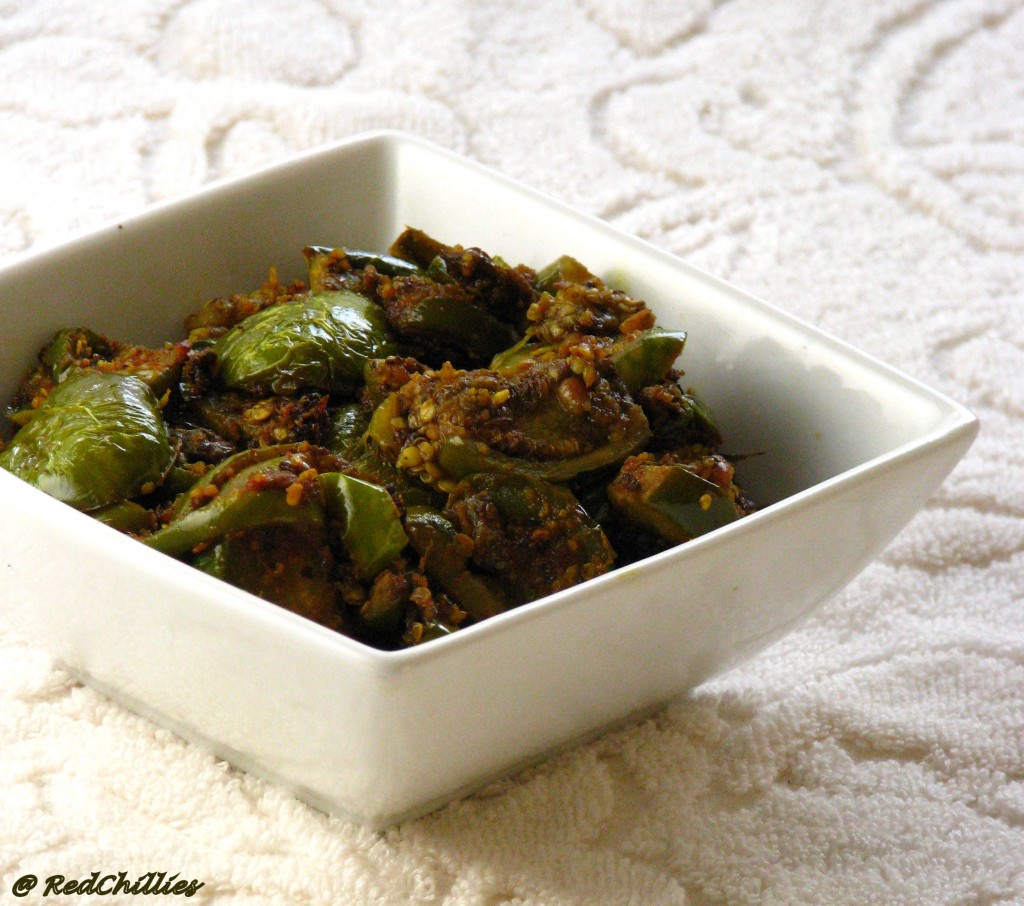 Remember the Masala powder that we made earlier? Most of the time we have been eating it along with warm rice, salt and oil. But then we had some Thai eggplants sitting in the fridge and so I used the powder to make this quick and simple dry Brinjal curry.
This powder pairs well with brinjal/eggplant. The aromatic powder gives good flavor to the cooked brinjal. Other vegetables that can be used are beans, carrots, cabbage and of course potatoes. My MIL reminded me that this is referred to as Kuttida Palya in Kannada.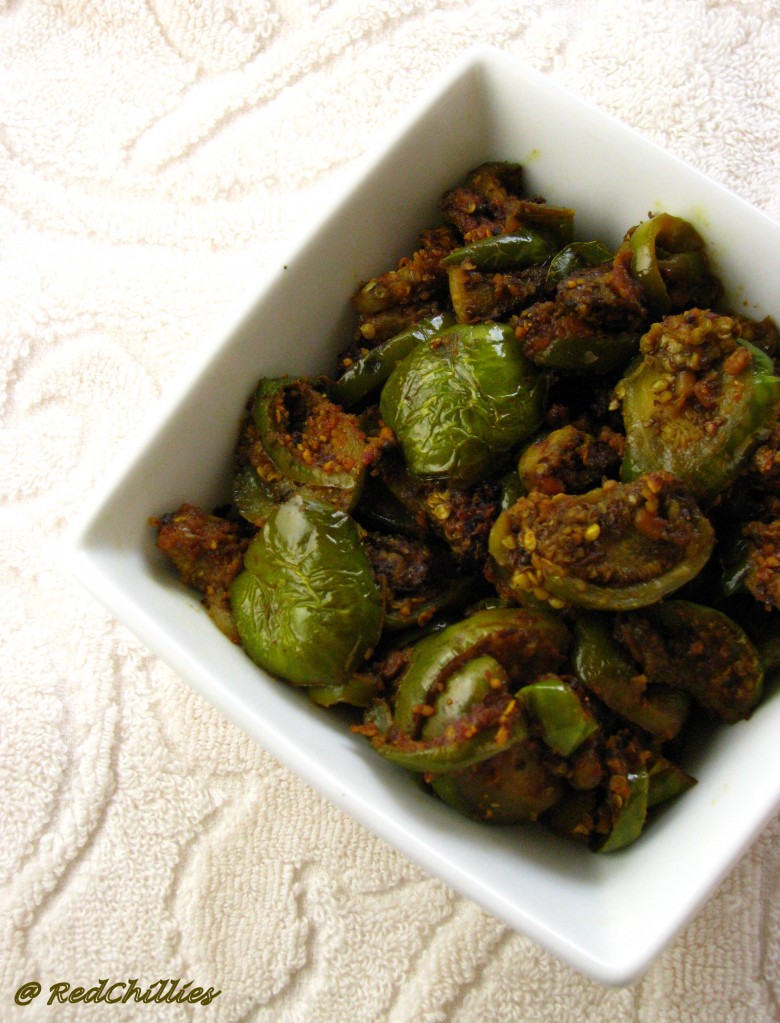 Brinjal Kuttida Palya/Sabji Recipe
Ingredients?
10-15 small eggplants/brinjal chopped into bite size pieces (I used the green Thai eggplants, use any color of choice)
1 tbsp Masala powder
Salt per taste
1 Tbsp Oil
1 tsp Mustard seeds
1 tsp cumin seeds/jeera
Asafetida (a pinch)
2-3 green chillies (optional)
4-5 curry leaves
1 Tbsp shredded coconut (optional)
2-3 sprigs coriander leaves (chopped)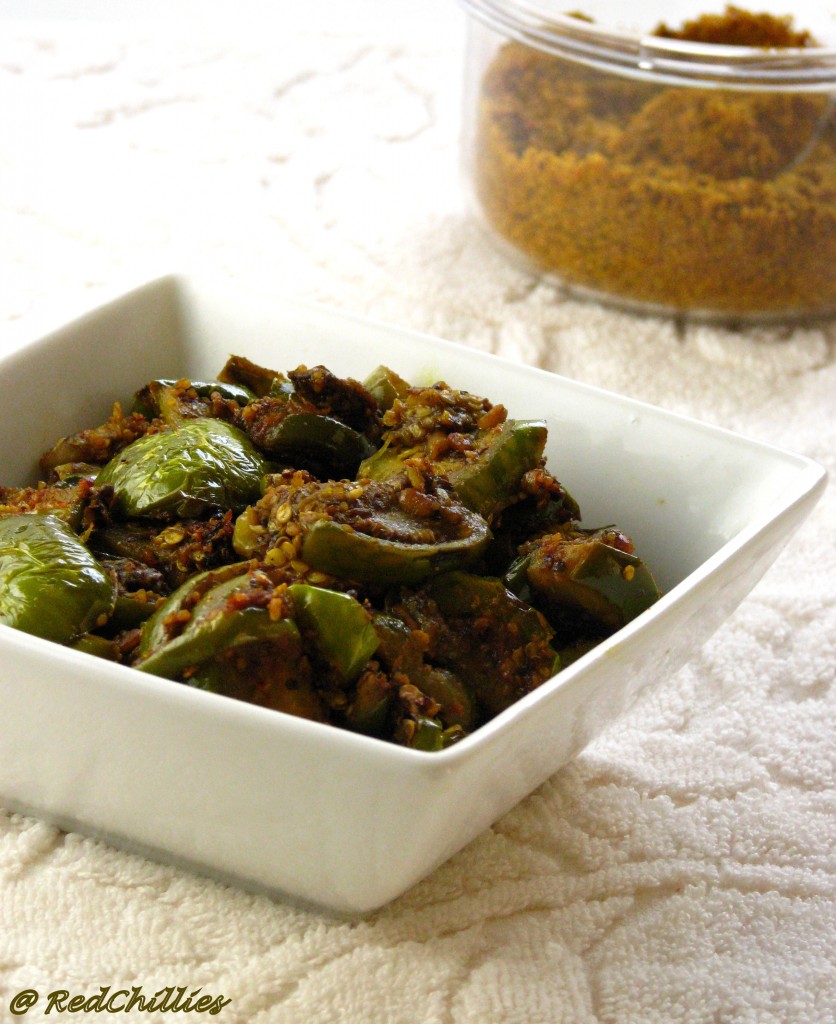 Method:
Heat a big flat pan/kadhai and add some oil.
Add the mustard seeds and when they begin to splutter add cumin seeds, asafetida and curry leaves.
Add chopped eggplant, salt and mix until the seasoning coats the eggplant.
Stir it in interval else it will stick to the bottom. Add little oil if required.
Let this cook for about 6-7 minutes until the sides have browned, and then add the Masala powder. Stir well until the spice powder has coated well and continue to cook.
Add the shredded coconut and then finally garnish with coriander leaves.
Goes pretty well with yogurt rice and daal.