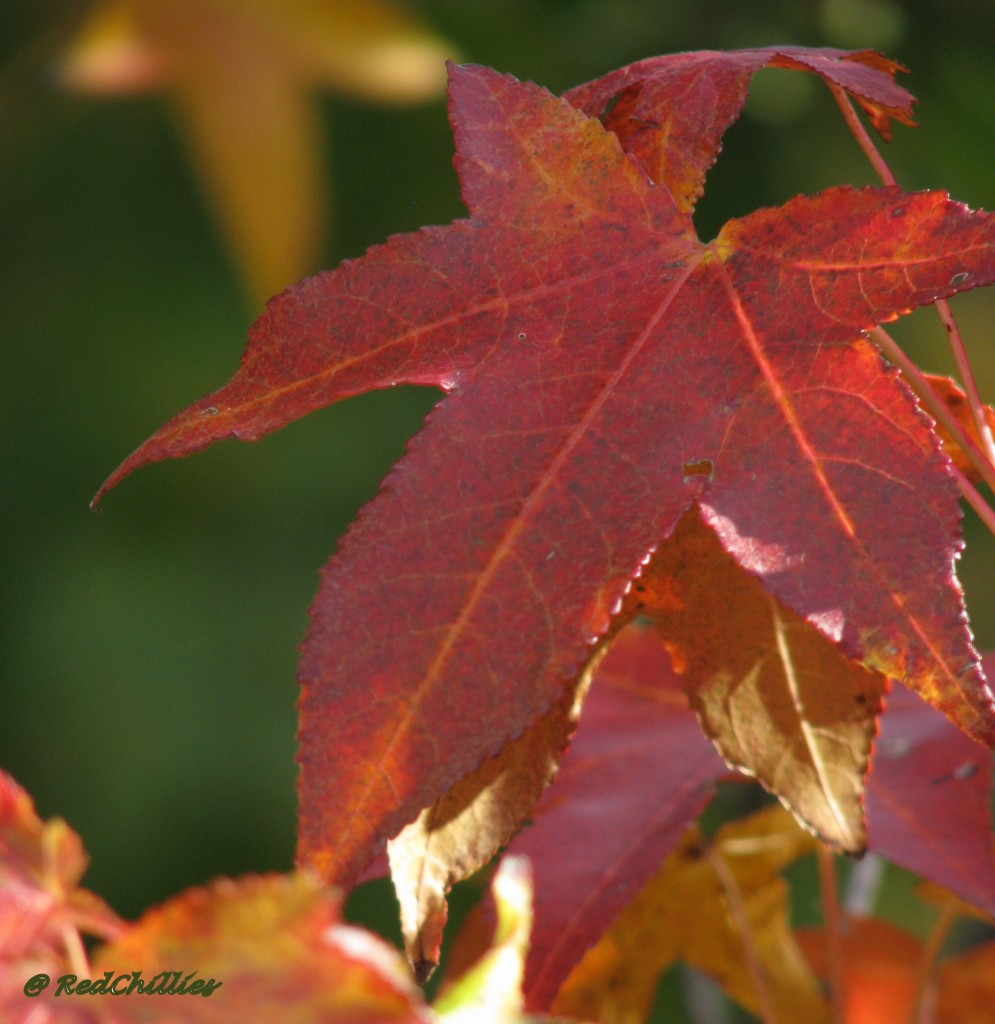 Here in the neck of our woods, it is the season of Autumn/Fall here where nature works its magic and turns the leaves into shades of colors. Vibrant reds, brilliant yellows, striking orange and muted browns adorn the branches making the tree all decked up. Even a single leaf on its own can be a marvel. Of course, not all trees exhibit this behavior; sometimes there is a stretch with these brilliant hues, yet some that do not change at all.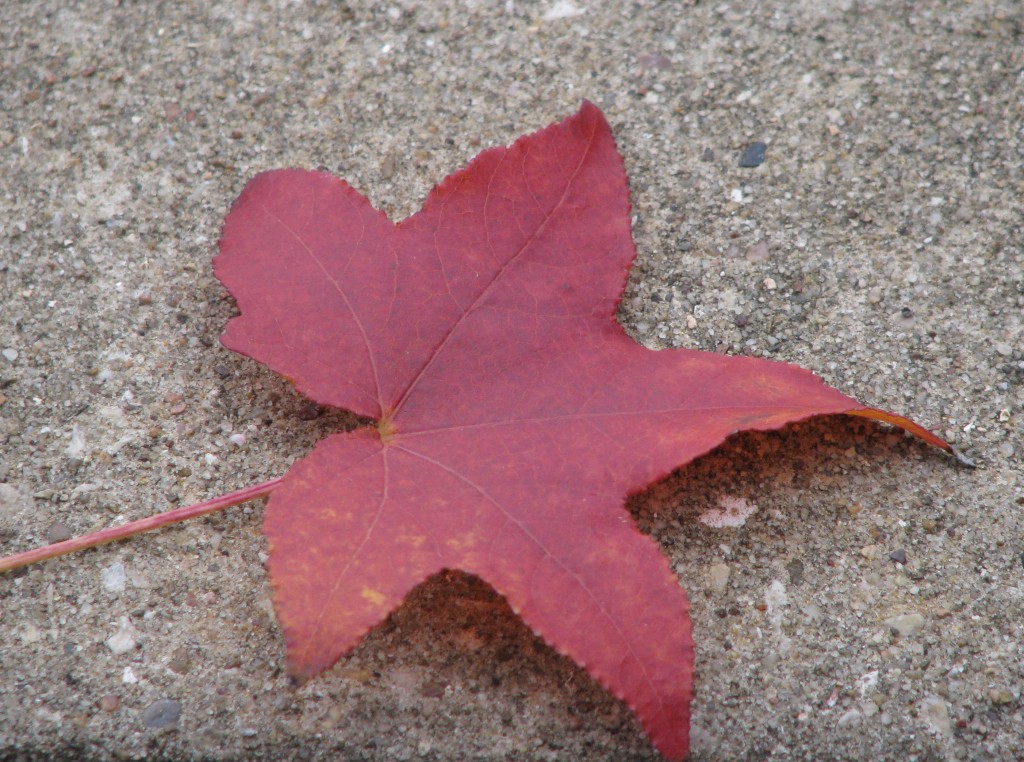 Many a years I have missed this spectacle and I have a reason for that. Weekday morning is a race against time; packing lunches, set breakfast, feed the kid, get him ready, and drop him to school and then rush to work. At work being confined to the cubicle, one is hardly aware of what happens or changes in the surroundings. In the evening after returning back from work it is the grind of cooking cleaning. So there is hardly any time to gaze outside marvel the beauty of nature. (Which is a shame, of course)?
This change in colors lasts for few days, so if you are not paying close attention, you are likely to miss it. And with in those days there are some days which are at its peak, after that the leaves begin to fall and there is hardly any trace of the color. With plethora of colors and clear blue sky it is a treat for the eyes. Even the ground is that is covered with leaves makes a pretty picture. ?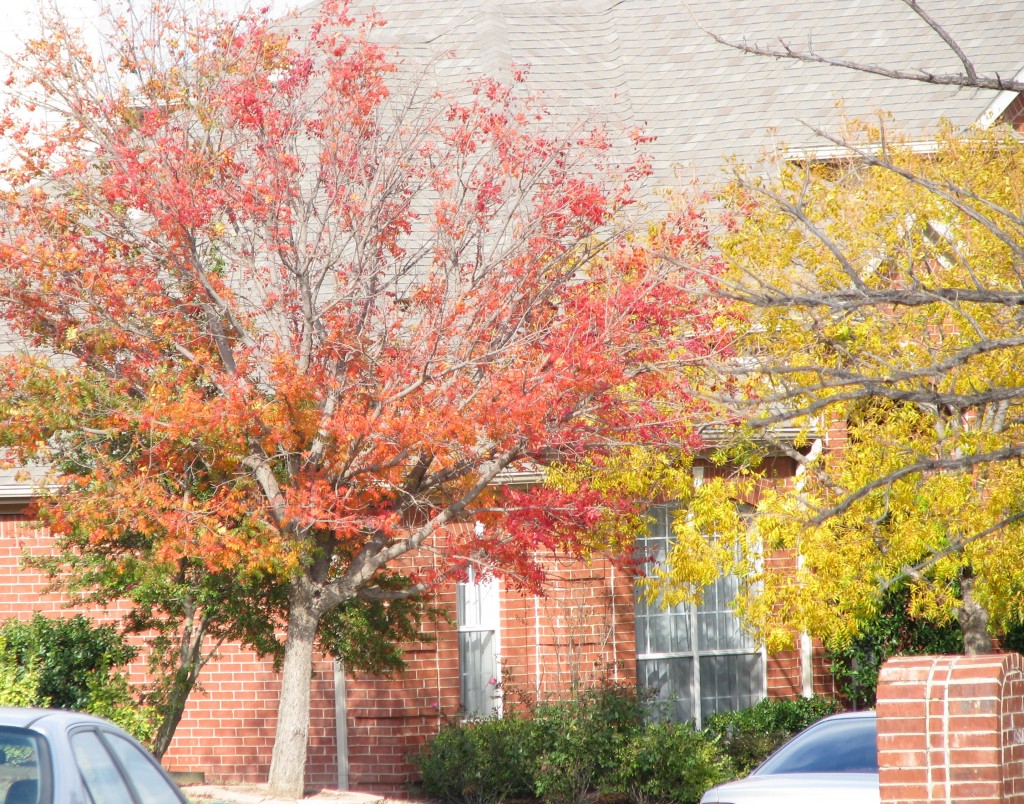 Lucky for me one of those peak days I had the opportunity to work from home. ?I had gone out to check the mail and happened to notice the vibrant spectrum colors of nature. Off I went grabbed my camera and went of a clicking spree not wanting to miss the wonderful opportunity.
What's work from home option without lunch right? But then I was cautious I decided to make something that was nutritious and delicious but not time consuming. After quick check in the pantry I decided to make these Raagi dosas. I love having these quick dosas for lunch as they are filling but do not give that feeling of being heavy.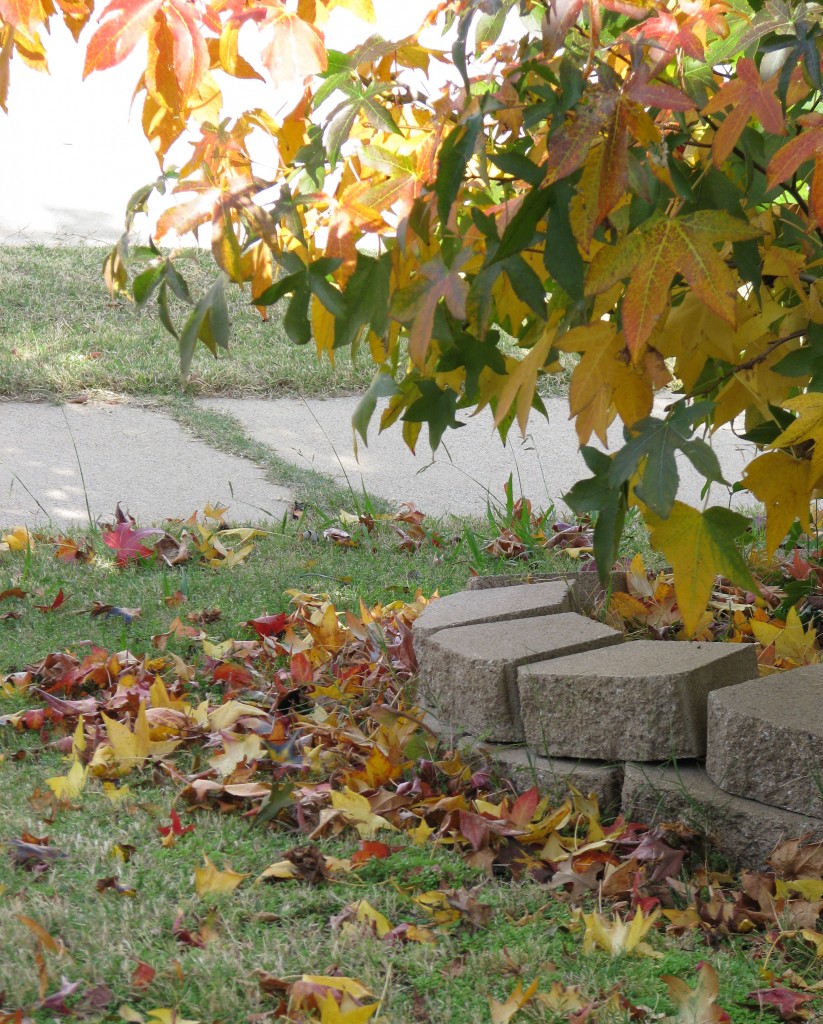 Raagi (Finger Millet?in English) a whole grain?rich in iron content. Finger Millet is a mildly sweet, nut-like flavor and contains a myriad of beneficial nutrients. It is nearly 15% protein, contains high amounts of fiber, B-complex vitamins, the essential amino acid methionine, lecithin, and some vitamin E. It is particularly high in the minerals iron, magnesium, phosphorous, and potassium. ?(Source)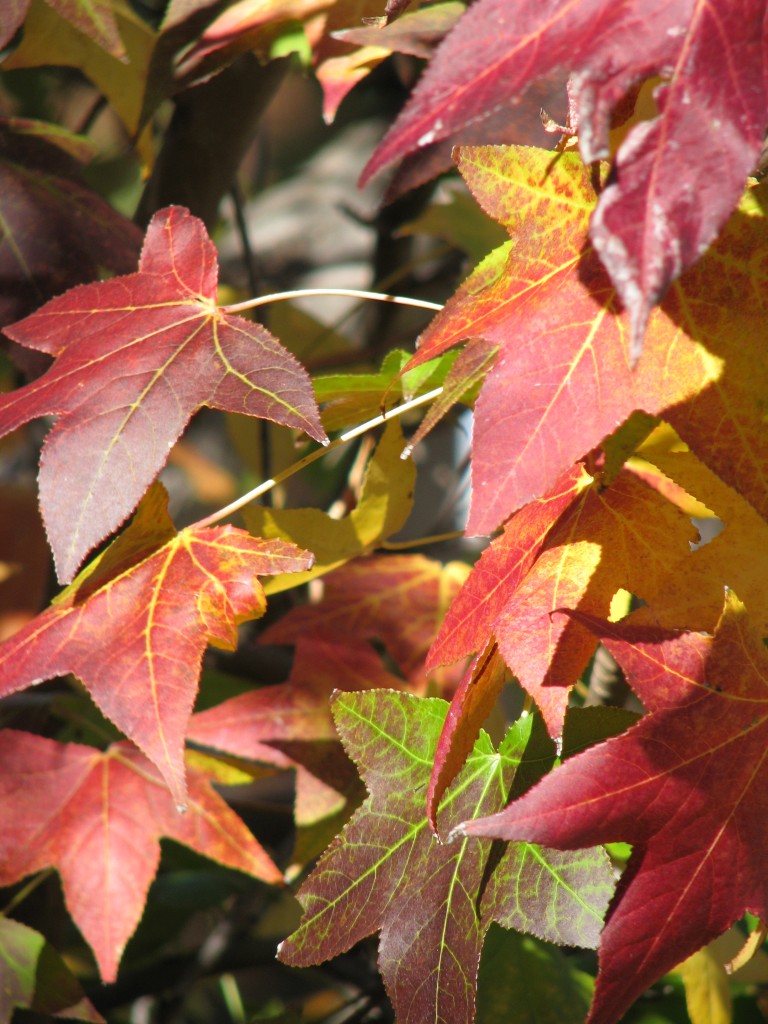 You can add few other things to the batter for making the dosa like chopped onions, grated carrot, little spinach etc and make it as nutritious as possible. I had this along with Roasted Red pepper chutney that I made from Indira's site and it is awesome.
This does not require any fermentation. I have posted another version of Raagi and Urad here. If you are having Raagi for first time then it might take some time to get used to the taste and texture of Finger millet. Of course, you can always substitute raagi with jowar or wheat or besan.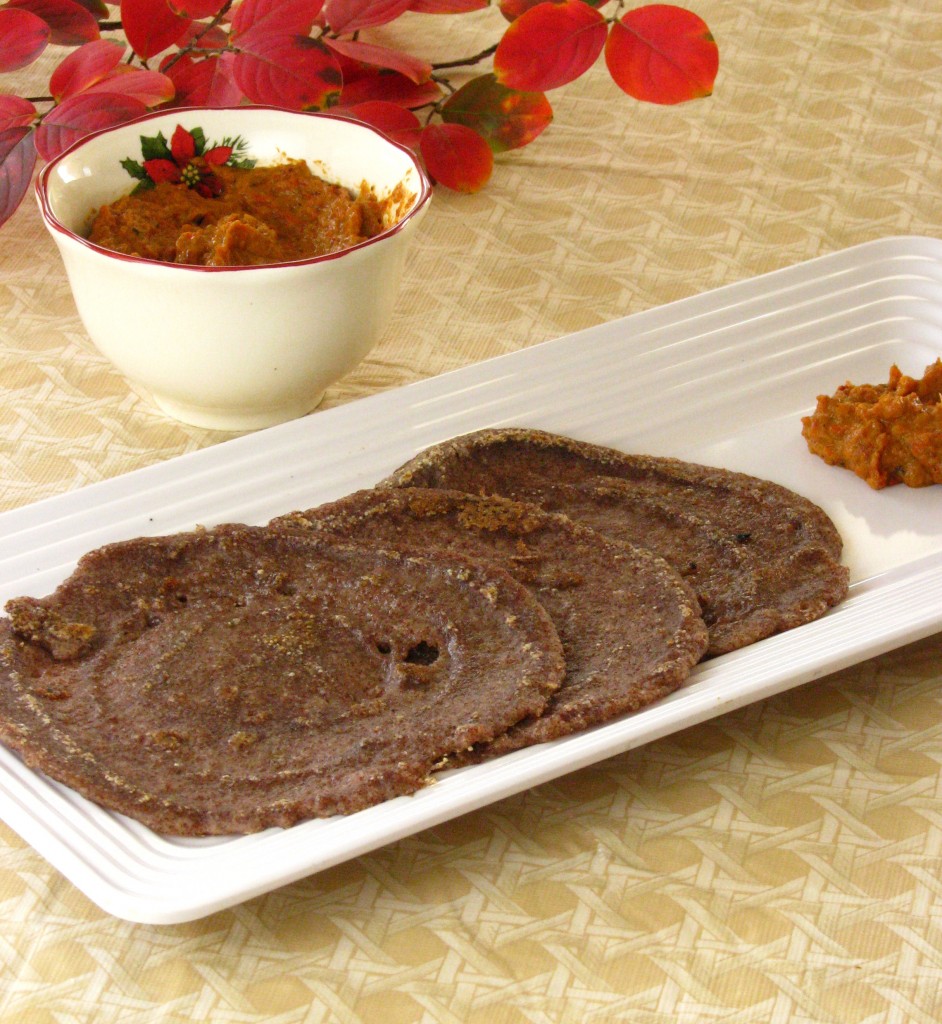 Ingredients:
? cup raagi flour/finger millet flour (substitute with either wheat or jowar or besan)
? cup rice flour
? cup fine rava
1 tsp cumin seeds
1 tsp sesame seeds(optional)
1 Tbsp chopped coriander leaves
1-2 green chillies chopped finely
Salt per taste
?Oil??
Chutney:?
Roated Red Pepper Chutney
Yields:
5-6 medium dosas?
Method:
Mix all the flour together, along with salt, sesame seeds and cumin seeds. Add water to get a dosa batter consistency (thicker version like for onion dosa).
Add chopped green chillies, coriander leaves. Add this to the batter. Keep aside for 15 minutes.
Heat a tawa for making dosa. Spread the batter on the tawa like utthappa.
Do not touch it for a while; add oil/ghee and shallow fry like Uthappa. (Note: The oil to be added to this dosa should be little more compared to the urad dosa otherwise it will turn out dry).
Flip the dosa and cook on the other side. Serve hot with chutney.