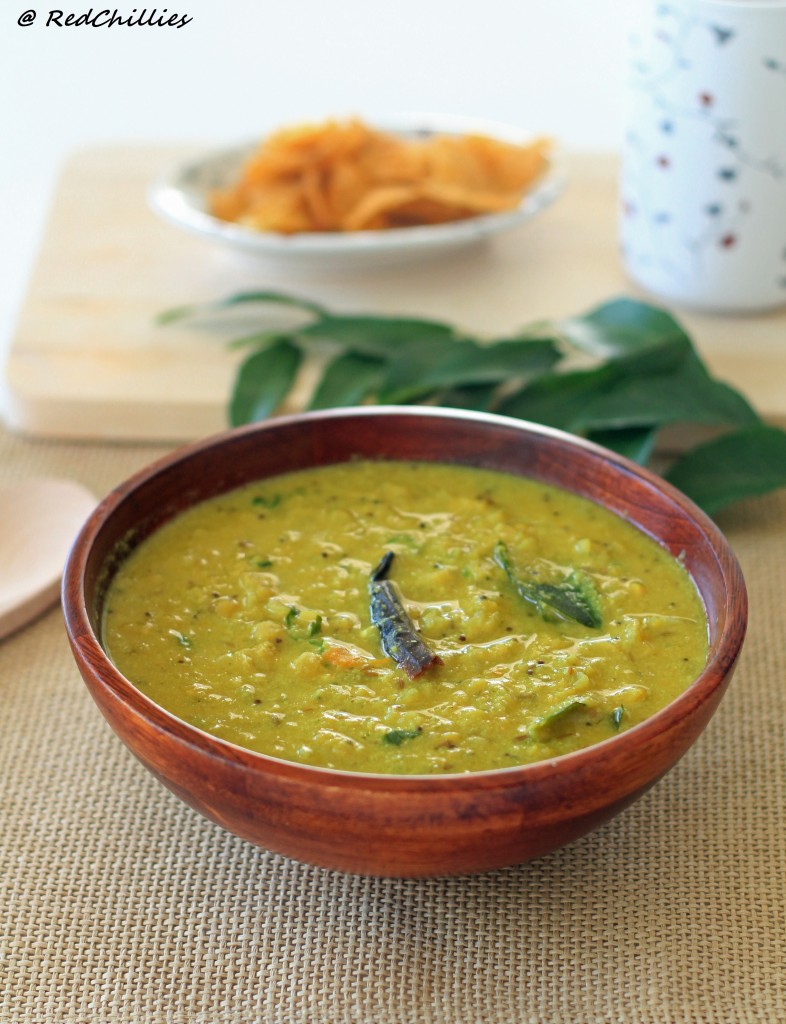 I vaguely remember eating this daal curry at a friend's place years ago. Her mom had made this for lunch, and she had served it very lovingly. This recipe was new to me then and I recall having taken generous serving of this yummy curry.
In Konkani cuisine we have quite a few varieties of daal curries, but they use red chillies for making the coconut masala while this uses green. I had made a mental note of the recipe and now I make it often though substituting cabbage with vegetable I have on hand.?
This recipe well suits our hectic evening schedules. Trying to get the kiddos homework done, or driving him around for his activity we have a busy schedule right until the kiddo finishes dinner and hits the bed. I love the fact that this fits the bill of being both healthy and delicious. . This can be prepared in about 20 minutes provided the daal and vegetables are already cooked.?
This is a good way to add vegetables for people/ kids who do not like it. The guys in the house are not too fond of cabbage in the form of dry curry and so I look for ways of sneaking in this vegetable. Cabbage chutney is another novel idea as it camouflages its taste and texture.
?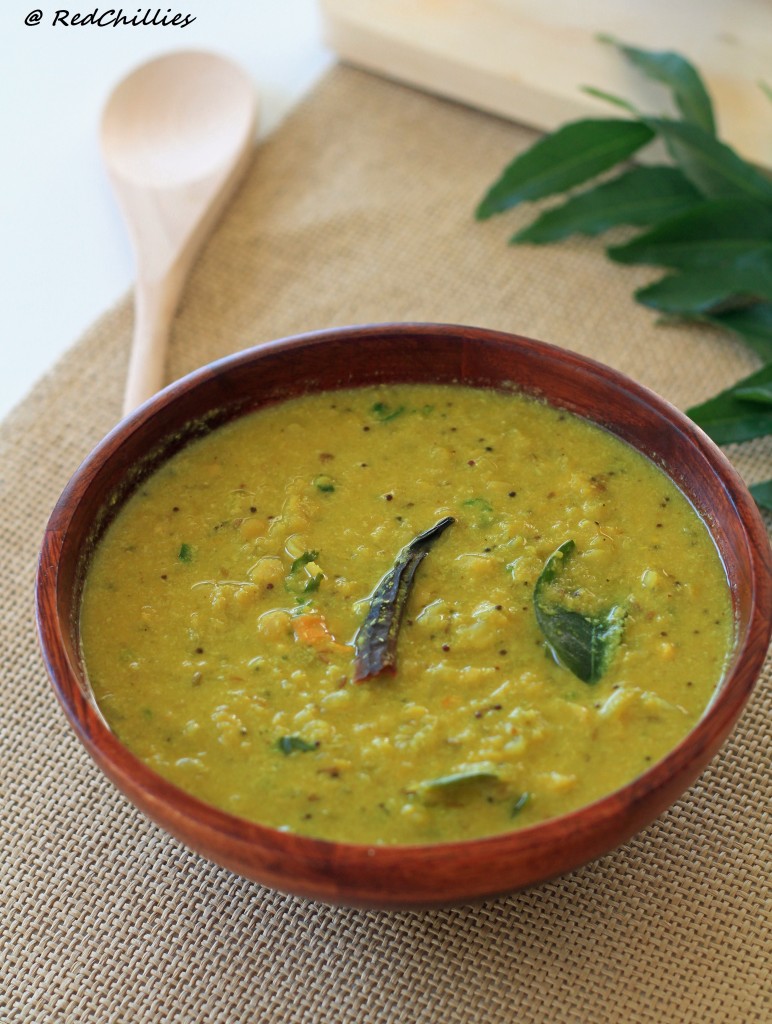 Ingredients:
1.5 cups chopped cabbage
? cup Toor Daal/moong daal
2 red chillies (broken)
5-6 curry leaves
Oil
1 tsp mustard seeds
?
To grind?
? cup shredded coconut (fresh/frozen)
Salt to taste
2-3 green chillies
2 pinches turmeric
2 tsp Cumin seeds
Method:
Pressure cook the cabbage and toor daal?in sufficient amount of water. Keep aside to cool.
Meanwhile grind the coconut, salt, green chillies, turmeric, cumin seeds (raw) along with water to a fine paste.
Take heavy bottom pan/kadhai heat oil and then splutter the mustard seeds, add cumin seeds. Next add curry leaves and broken red chilies.
Mix in the coconut paste and stir until the raw taste of coconut is gone.
Add the cooked daal and cabbage, salt, stirring occasionally.
?Boil for a while and then cover with lid and simmer.
Finally garnish with chopped coriander leaves.
?