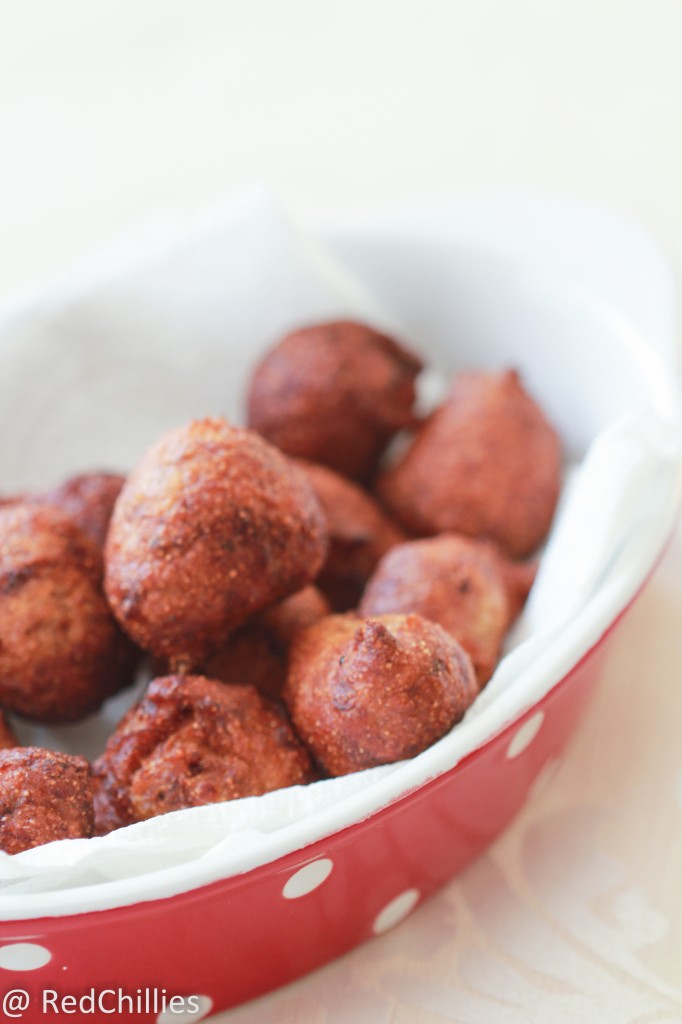 Mulka or Mulik as they are called in Konkani are fritters made from fruits like jackfruit and bananas. In most Konkani households they are usually made out of jackfruit and are called as ponsa mulka. But we make them using ripe bananas as well using the same procedure. ?Also since it is difficult to find good quality of jackfruit here in the US, I resort to making them using bananas whenever I have some craving for them.?
These are perfect if you want to have something sweet and have some over ripe bananas to be used. Crunchy on the outside and soft on the inside with dominant flavors of cooked banana it makes a good snack. If you do not want to deep fry and prefer low fat version then you can try the banana appe/paniyaram using the Aebleskiver pan. You can also try the pan fried version of bananas, if they are not overly ripe.
Serves 3-4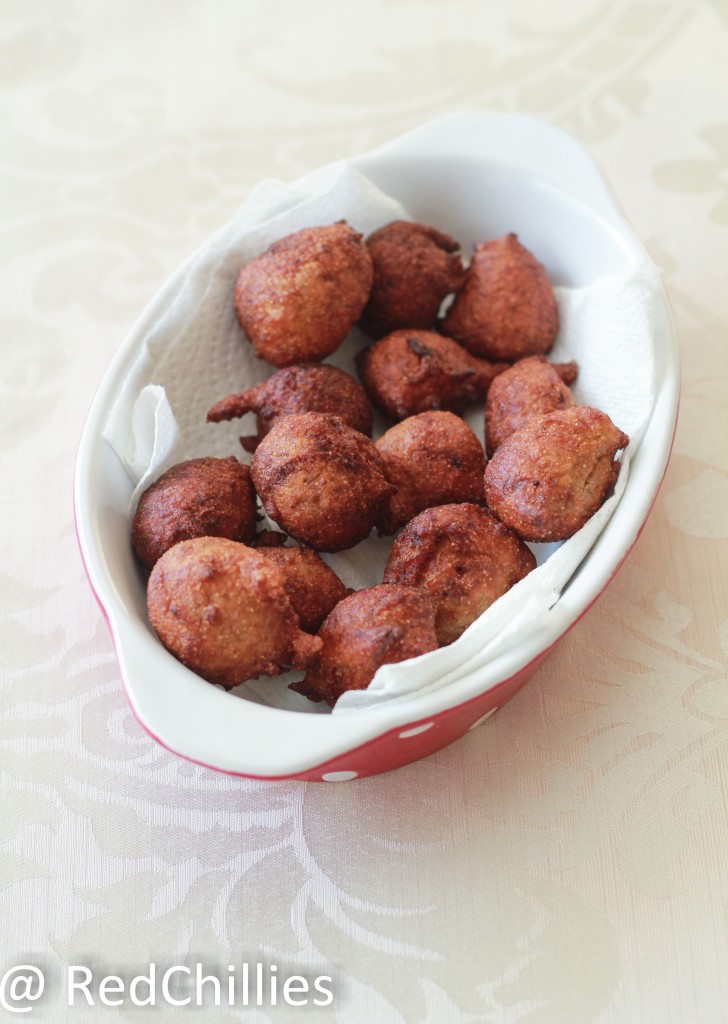 Ingredients
2 over ripe bananas
3/4 cup sooji/semolina/rava
1 Tbsp wheat flour
2-3 Tbsp powdered jaggery/ substitute with sugar if you cannot find jaggery
? tsp baking soda
? tsp cardamom powder
A pinch of salt
Oil for deep frying
Method?
Making batter: Peel the banana and mash it finely in a bowl so that there are no lumps.
Now add the jaggery, wheat flour and rava little by little and mix so that it forms a thick paste. Add the cardamom powder, salt and baking soda and make the batter ready.
Frying: Heat oil on medium in a thick bottomed pan sufficient enough to deep fry.
Check to make sure that the oil has reached the correct temperature, by putting in small amount of batter. If there is a sizzle that means the oil is ready.
Note: These fritters begin to dark very quickly, so make sure the oil is not too hot.
Take about a tablespoon of the batter and put it in the oil. Add about 4-5 depending on the size of the pan at the same time.
After about 20-30 secs turn them around, making sure all sides get cooked evenly.
Transfer them to a plate with absorbent paper so that the extra oil drains. Continue the above process with the remaining batter.
This can be eaten as is and forms a wonderful accompaniment with tea or coffee.?
?