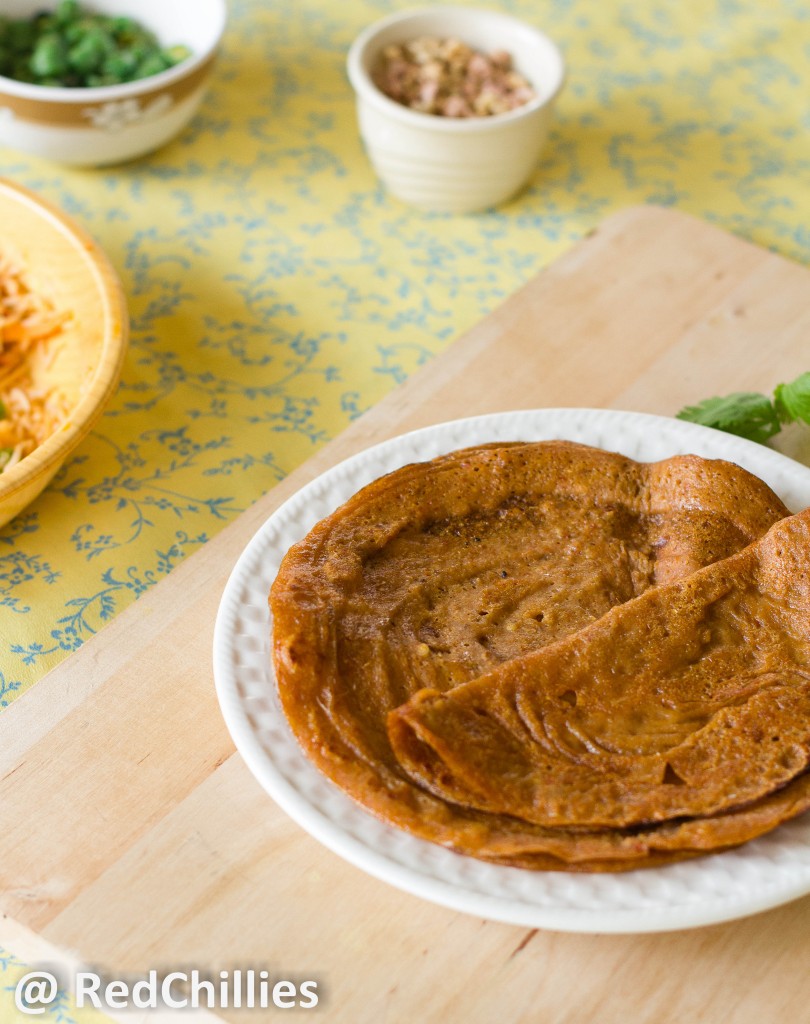 Uppu huli dosa is a very popular dish in Mangalore and Udupi and is usually eaten for breakfast. This does not require any fermentation and so the dosas can be made right after the batter is prepared.
First rice is soaked and then ground with spices, tamarind and red chillies, giving it its fiery red color. In Kannada Uppu means salty and huli means sour. So this delicious dosa is a combination of salty sour spicy and sweet. It can be eaten as is, with butter or with coconut jaggery mixture.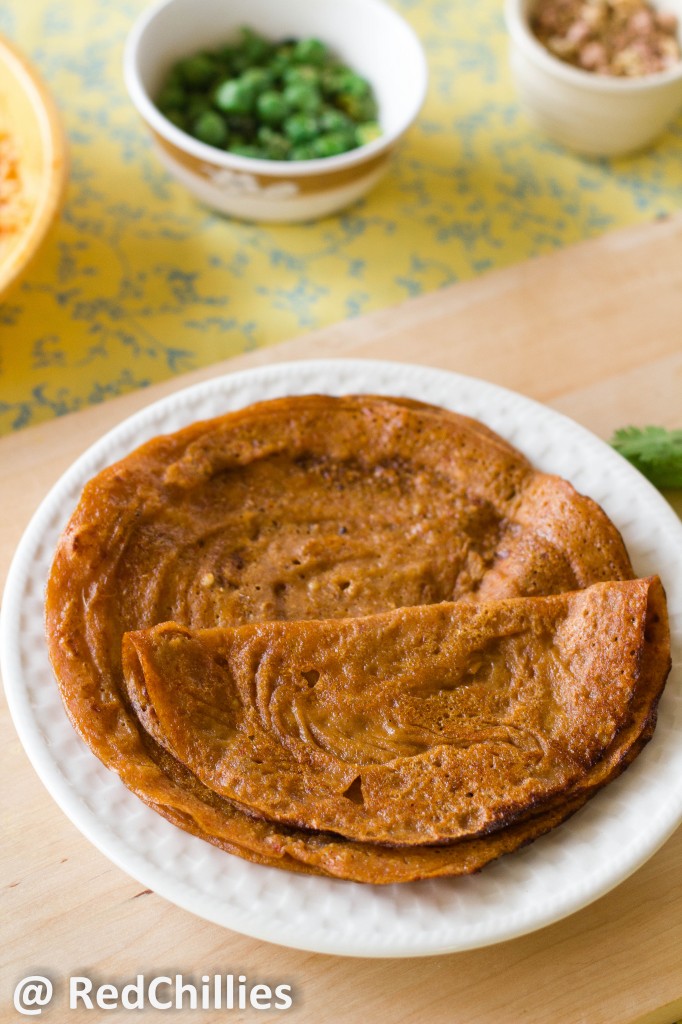 Ingredients:?
1 cup raw rice (I use sona masuri rice)
3-4 dried red chilies
2 tsp coriander seeds/dhaniya
Juice of 1 golf size tamarind
1 tsp cumin seeds/jeera
? cup scraped coconut
? tsp jaggery
Salt to taste?
Method:?
In several changes of water first clean the rice. Then soak rice in enough water for 4 to 5 hours.?
After that in a small pan, heat about 1 tsp of oil and fry the coriander seeds, jeera and red chilies on low flame. Set aside.
Now grind the above along with soaked rice, tamarind, coconut, jaggery (optional) and water. The consistency should be that of dosa batter.? Add salt to this and mix well.
Keep the batter aside for 20-30 minutes. At this point you can make dosas right away as it does not require any fermentation.
Making dosas:
?Heat a tava, pour a ladleful of batter and spread into a thin circle (make dosas the regular way).? Add oil around edges, on top and roast on both sides. Proceed to make dosas with the remaining batter.
Note: You can make some yummy dish with the left over dosa batter, recipe will follow next.
?This is traditionally eaten with sweet coconut-jaggery mixture.