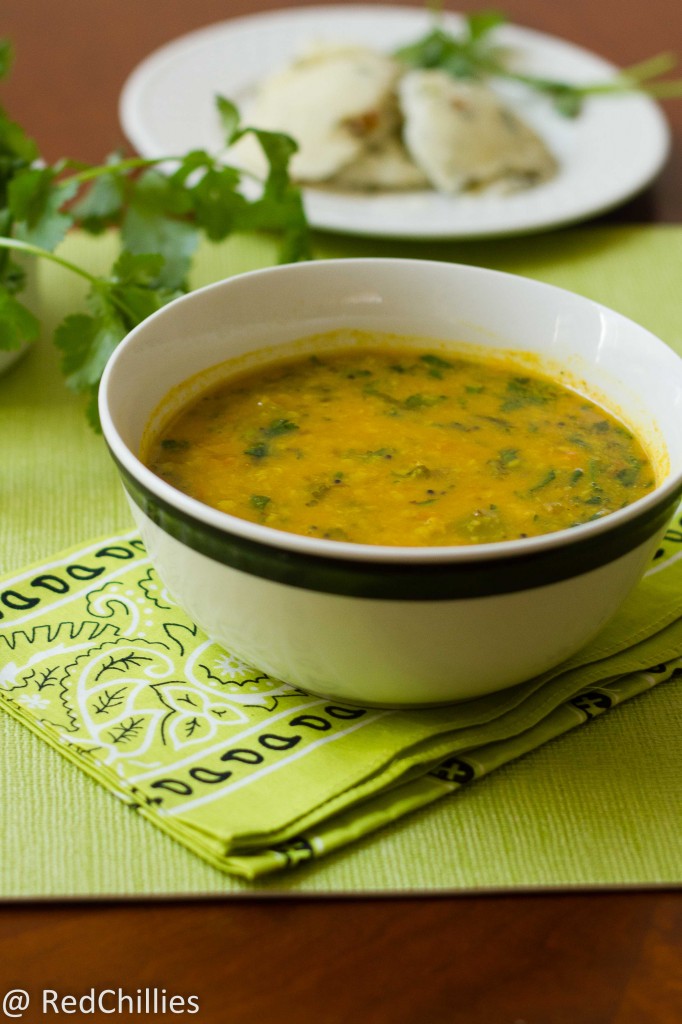 Warm and comforting a simple Daal makes any meal filling and satisfying. Today I am sharing this recipe which is made using split moong daal.
I find this recipe especially useful for my 7 year old who is fussy about eating certain vegetables. So I sneak in those vegetables while cooking the daal and proceed to making daal the regular way. The dal goes right in without him noticing or making a fuss about it. This time I added capsicum and spinach; I do not miss an opportunity to sneak in some greens and making it healthier.
Now you can add any vegetables of choice like carrots, beans, potatoes, peas and make it your way. This is a simple no frill daal recipe which does not have onion or garlic. Pair this with some vegetables/sabji and it makes a complete meal.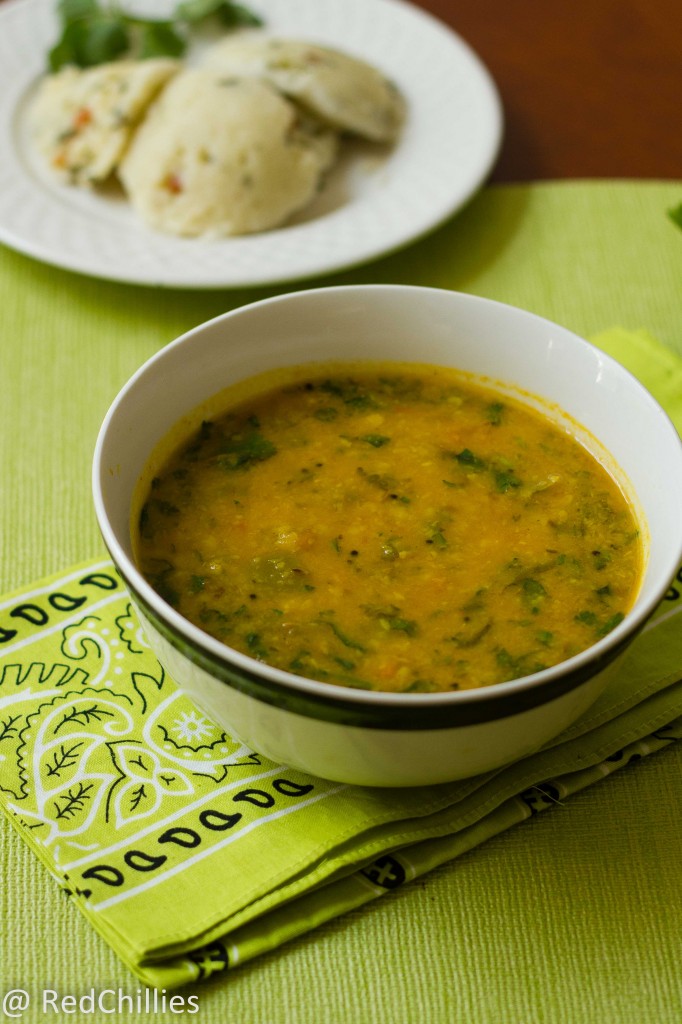 Ingredients:
? cup split moong daal
1 cup packed spinach (cleaned and chopped)
1 /2 cup chopped capsicum/bell pepper (add more if you prefer)
1/2 tsp grated ginger
? tsp jeera/cumin seeds
Pinch of turmeric
Salt to taste
1 tsp mustard seeds
5-6 curry leaves
1 big ripe tomato (chopped)
1 tsp red chilli powder
3-4 tsp oil
Method:
In several changes of water, clean the moong daal and remove any dirt.
?To this add the chopped spinach, ginger, capsicum; jeera seeds, turmeric, water and pressure cook until it is soft.
Take a heavy bottom pan, heat oil then add mustard seeds, curry leaves.
Add the chopped tomatoes, little salt and mix well. The salt in the tomatoes makes it cooks very fast.
Add chilli powder and stir well. Add the cooked daal, along with the water and cook until it comes to boil. Let it simmer for another 5-8 minutes (stirring in between) and then cover with lid and switch off the gas.
Goes well with rice or even with Rotis/chapathis when it is thick.