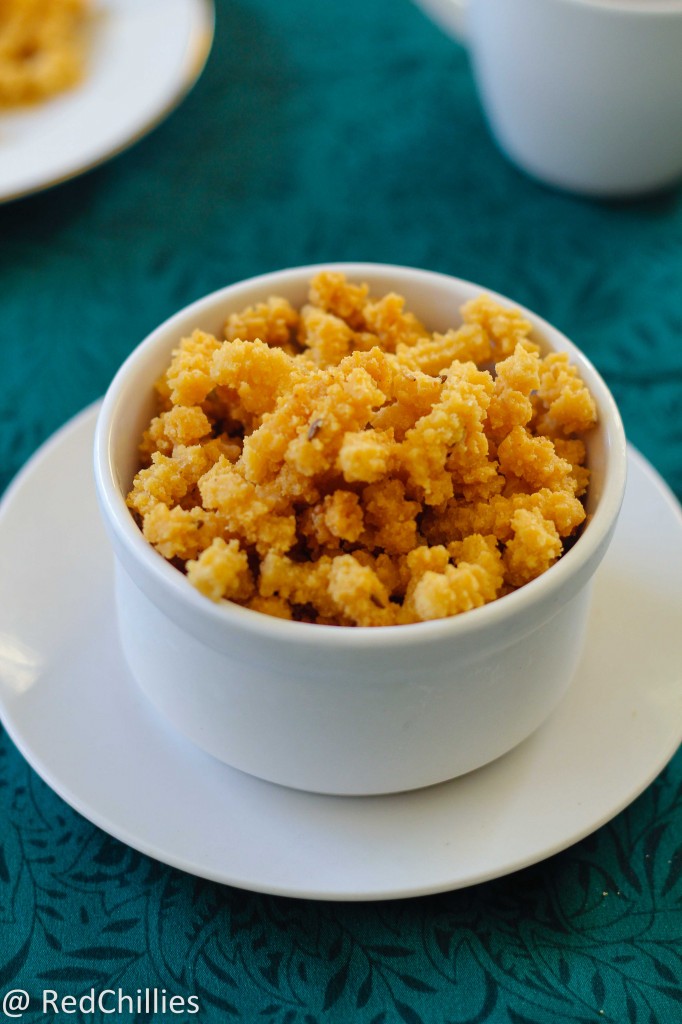 Benne means butter in Kannada and Murukku mean crunchy savory snack. Murukku is also known as chakali is a traditional treat made during festivals of Diwali and Krishna Janmashtami. There are so many variations of this chakli, but this is a tried and a tested one, the one I can rely one. I learnt this recipe from my mom who has been making these for years now.
'Benne Murukku' is so crispy that it melts when you pop it in your mouth. This is easy to make and does not consume too much time. This forms a good afternoon snack and a good accompaniment for tea or coffee.
On another note, maybe I spoke a bit too soon about FoodWorld in my previous post. It was up for a day and everything seemed well but then it could not stay up long and crashed again. As of now I am not sure when it might be up again, but then I thank you readers for your patience and understanding.?
Ingredients?:
2 cups rice flour
1 cup powdered Hurigadale( fried gram dal)
50 gms butter/3.5 Tbsp [bring it to room temperature]
1 tsp redchili powder? ( according to taste)
Salt?to taste
1 tsp cummin seeds/jeera
1 tsp sesame seeds
Oil for deep frying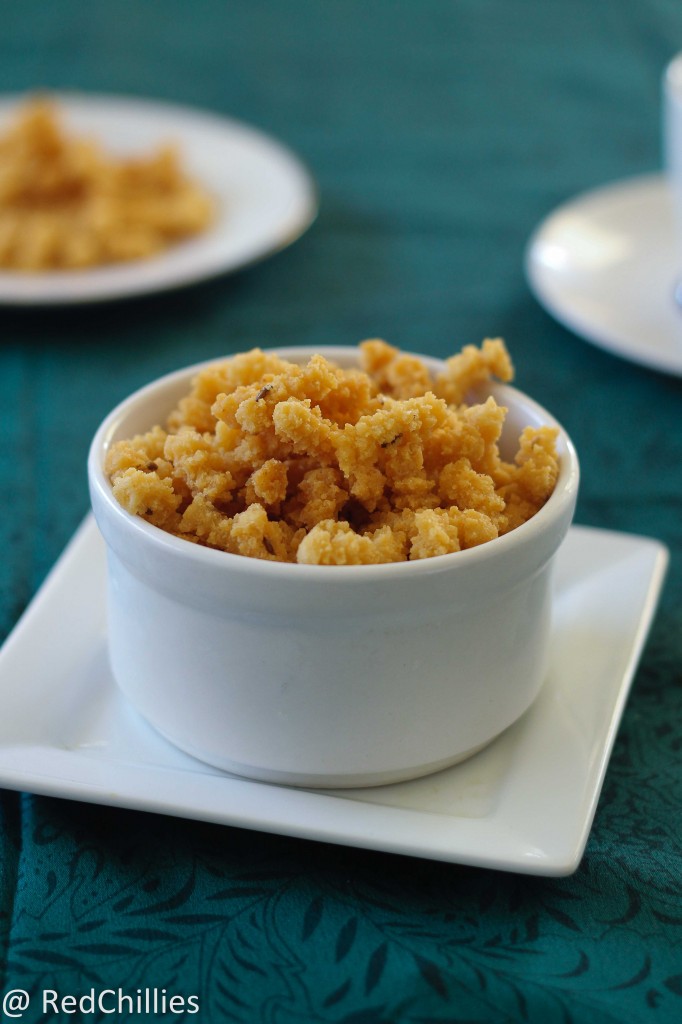 Method:
Take a big plate and add all the flours, add the salt, red chilli powder, sesame seeds and cumin seeds. Mix it thoroughly with hand.
Now add the star ingredient 'butter' to this and mix well with your fingers until incorporated. The entire flour should be mixed giving it a crumbly flour texture.
Note: do not add oil instead of butter as it might not have the same crispy effect.
Check for taste and add other seasonings if required. Now add water little by little to make thick dough. (Do not add too much water, the lesser water the better).
Keep the dough covered with damp cloth/towel and set aside.
Add oil into a big kadai and get it ready for deep frying. Keep the murukku/chakli press ready by greasing it on the inside.
To make sure the oil if of the correct temperature, drop a bit of dough and when you hear the sizzling sound and it turns light brown it is ready.
Make small balls of above mixture and put it in chakkali press and press it directly over hot oil and fry.
Note: The dough might break because of the butter, but that is ok.
Fry in oil until golden brown. Drain it on a plate covered with paper towel/napkin. Let it cool and store it in an air tight container. Stores well for at least 2 weeks.