Thank you dear readers for participating in the Masala Dabba giveaway. Based on the response it appears that many people are impressed with the ying yang version of the Masala Dabba designed and created by GitaDini.?
As promised I did a lucky draw with help from random.org and my 7 year old. Without much ado the lucky winner is "Triveni Limye". I have sent her an email and she has gladly responded back. Congratulations Triveni, hope you enjoy the sleek masala box which you will receive shortly.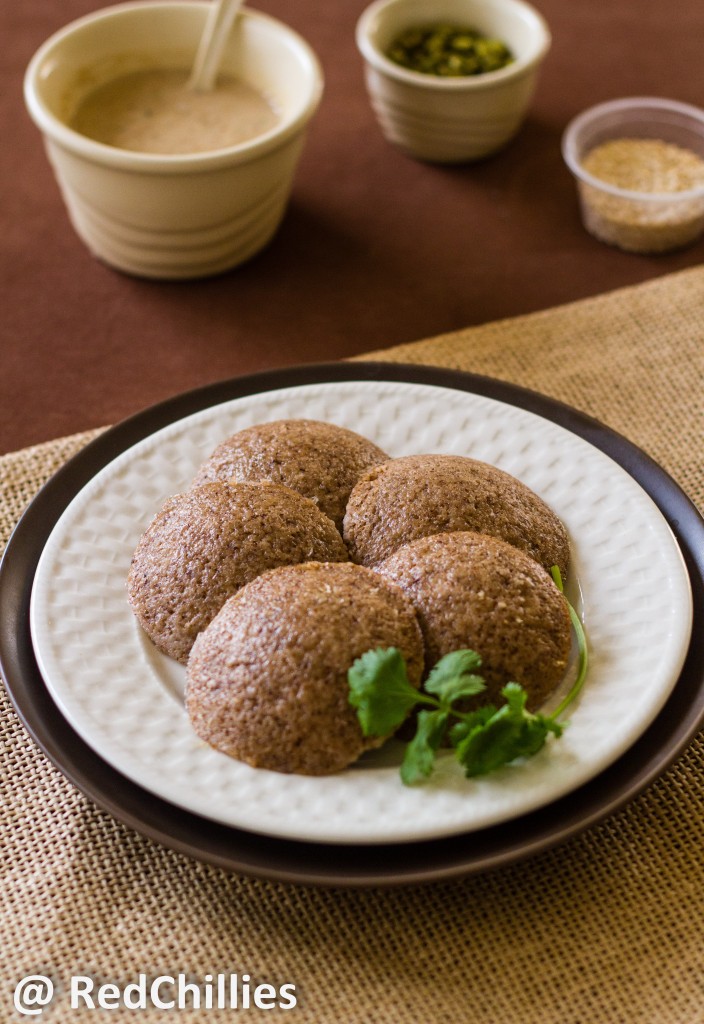 And now off to today's recipe of making Idli using Kulith/ Horse gram. Traditional Idli is quite common in our house. But then I love making tweaks and adding other nutritious lentils, beans and making it much more nutritious. So I tried making Idli by using Horse gram along with the usual Urad daal.?
There is no much difference in taste with the addition of Horse Gram in this batter as compared to the usual idli (provided correct fermentation is done). ?However if you are not used to eating brown idli or having for the first time, then you may feel a slight after taste than that of regular old idli. But this can be overcome by serving this along with good chutney or a side dish.?
Ingredients
? cup horsegram/kulith
1/2 cup urad daal (split and de-husked)
1 ? cup idli rava
Tablespoon?of cooked rice/ poha (beaten rice) [soaked]
1 tsp methi?
Preparation:
In several changes of changes clean the urad daal, horse gram and methi seeds.
Soak the horsegram. urad daal along with methi overnight (6-8 hours) in enough water.?
The next morning or after 8 hours soak the idli rava in water for 1-2 hours.
Grind the urad daal, methi with cooked rice/poha and required amount of water to make a paste.?
Do not add too much water; the water should be sufficient just so that the mixer/grinder motor runs smoothly.
When I notice some small fine bubbles (maybe about 4-5 of them) on the top I stop the grinding. (This is optional and may not be the case all the time).
Drain the water completely from the soaked rava and add this urad daal paste thoroughly with washed idli rava. This should be as thick as possible.
Keep it aside to ferment for at least 8 hours (14 hours in winter atleast).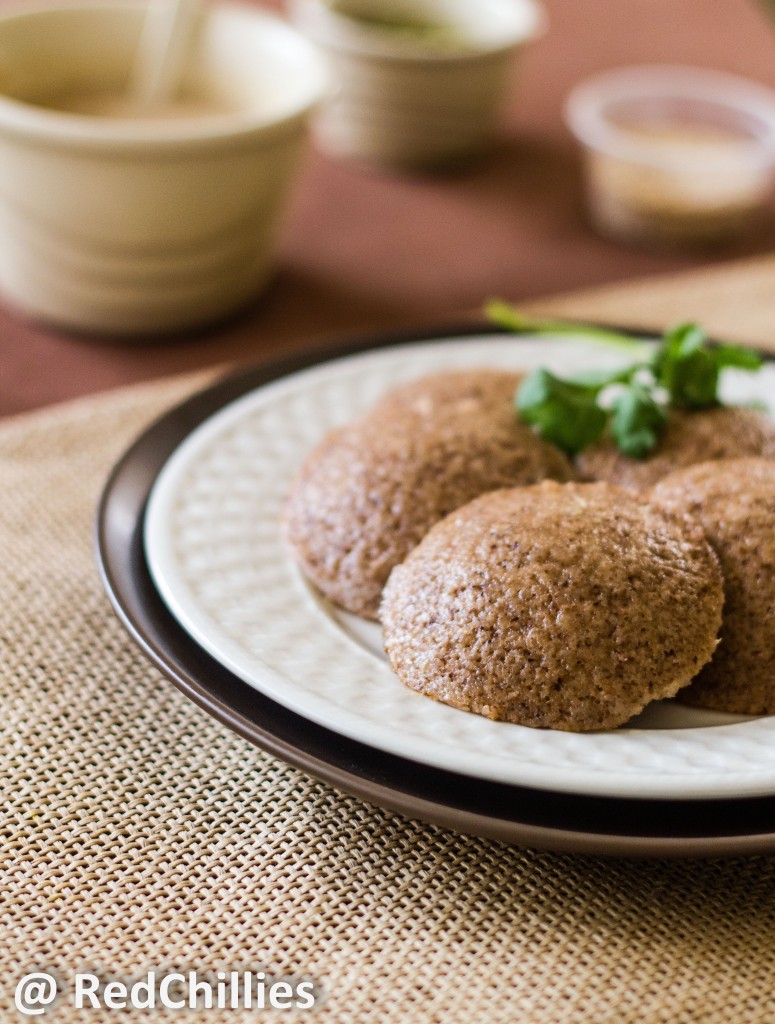 Method:
After the batter is fermented, add salt and water and mix the idli batter well. The batter should not be very thick. (it needs to be of pouring consistency)
?Grease the idli stand and pour batter in each of the container in the idli stand.
Steam this in a pressure cooker without whistle/weight for 15 minutes.
Take the idlis out and serve along with chutney. Serve hot.