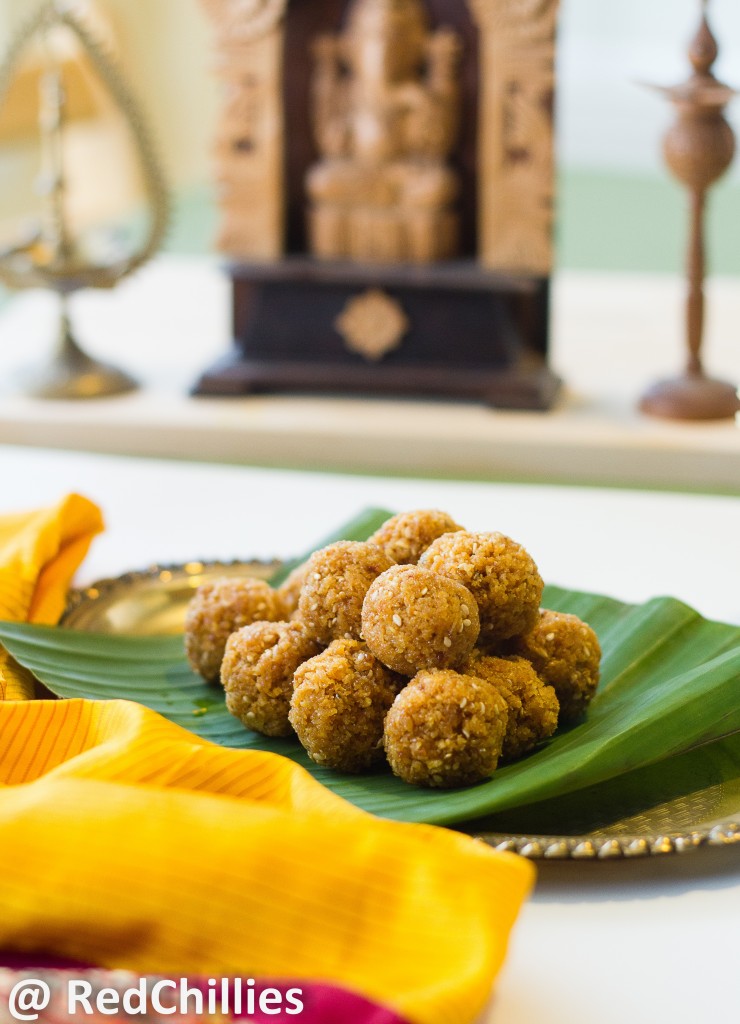 I had prepared these ladoos after the festival of Ganesh Chaturthi was over. I perform the coconut pooja (called Vaina Pooja in Konkani ) and I had plenty of coconuts. Lots of coconuts means lots of coconut based dishes. Being a Konkani I am not complaining! Traditionally a sweet dish is prepared from the first coconut (meant for ?pooja) that is broken and then offered to God.?
My mom used to make these in the form of burfis. The procedure for making the mixture remains the same, however instead of making the balls, you roll them on a greased plate and then cut them in the shape of barfis.?
Made with minimal ingredients, these ladoos are an absolute delight. The jaggery cooked with coconut gives it the sweet taste with nice texture and the toasted sesame seeds add the right amount of crunch.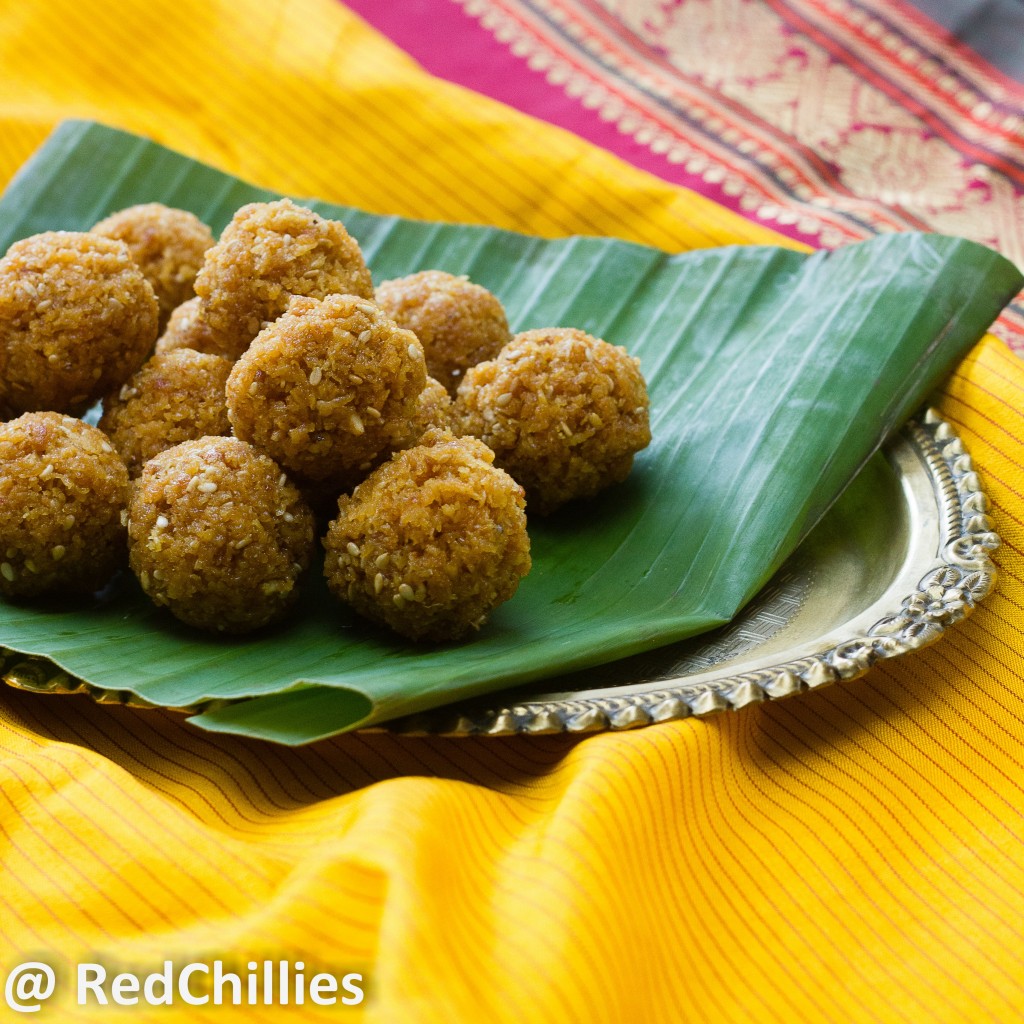 Ingredients
2 cups shredded coconut (fresh/frozen)
1.5 cups jiggery (powdered)
? ?tsp cardamom powder
2 Tbsp sesame seeds
2 tsp ghee
Method:?
In a small pan toast the sesame seeds on a low flame until toasted. Keep aside.
Heat a heavy bottom flat pan (preferable non-stick) on low flame. Add the shredded coconut, powdered jaggery and gently stir it for about a minute. Be very careful as it gets burnt very fast.
After a while the jaggery starts melting giving enough moisture. ?Keep stirring making sure that the coconut mixture does not get stuck to the bottom.
It takes about 17-20 minutes to incorporate, for the liquid to dry and thicken up. Add the sesame seeds, cardamom powder, ghee at this stage and mix well.
Note: Do not stir this for a long time as it becomes hard after cooling.
The mixture also thickens up after it is cooled. After it has slightly cooled grease your hands and get ready to make the balls.
Take small lemon sized piece and roll into balls pressing tightly as you go along. Continue with the remaining mixture.
?This makes about 18-25 medium sized laddoos. Store in air tight container.?