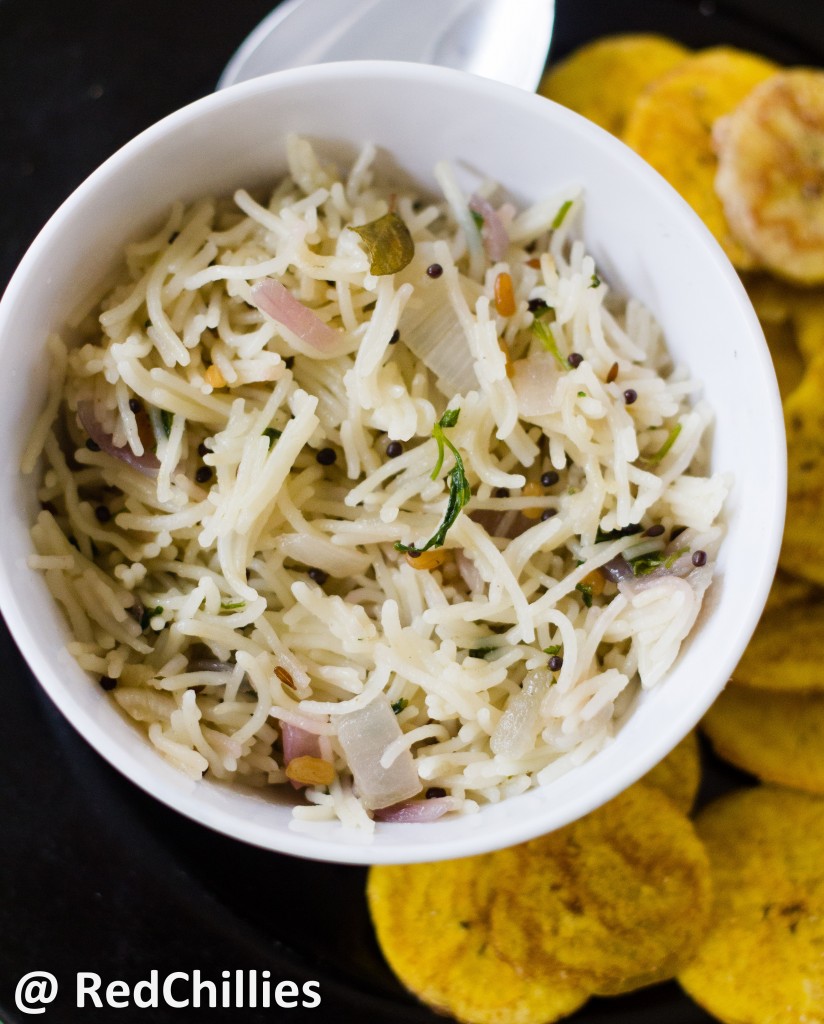 Semiya is Indian vermicelli and is usually available in the Indian grocery stores. Different things likes upma, kheer, pulao, dosa can be made using these rice noodles. This is a favorite and in our house this upma has transformed from a breakfast/tiffin/evening snack dish to a main course lunch/dinner dish owing to lack of time.
The good thing is that this is a one dish meal and that means less work with cleaning and dish washing. This is also a crowd pleaser and can be put together in no time (if you have the semiya/shevai on hand). This is also a good one to make when you are looking for quick ideas when unexpected guests arrive.
I do not add vegetables to this (except onions) however you can add the vegetables to make it nutritious. This is a kid's favorite dish as it looks more like noodles. You can reduce the amount of green chillies and sprinkle little bit of sugar before offering it to them.
Notes:
There are two varieties of Vermicelli available the rice vermicelli and the roasted vermicelli.
Using the roasted vermicelli makes the upma process easier as it prevents the extra step of roasting. This is also non-sticky and avoids forming clumps.
But taste wise I prefer the rice vermicelli any day.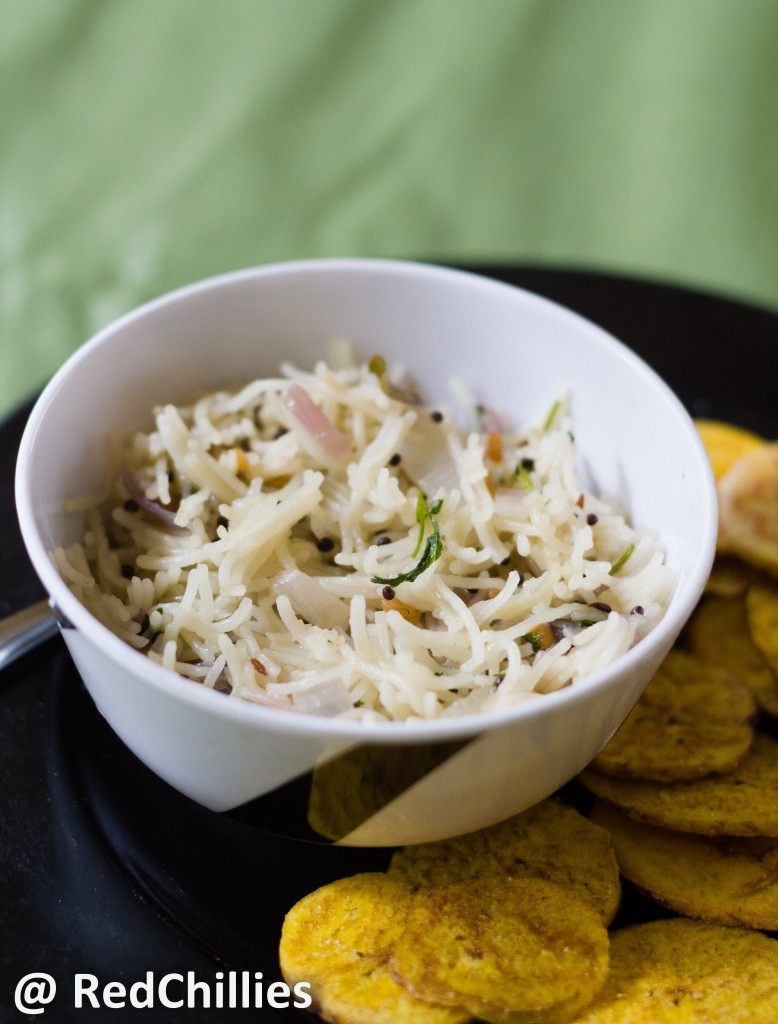 Ingredients:
2 cups? vermicelli/ rice semiya/ shavige
1 largeonion (finely chopped)
2-3 green chillies ( finely chopped )
8-10?curry leaves
1 tsp mustard seeds
1 tsp urad daal
1/2 tsp cumin seeds
Juice of a lemon
handful of chopped cilantro (for garnish)
? cup shredded coconut (optional)
1 Tbsp Oil
Salt to taste
Method:
First boil about 6 cups of water and then add the vermicelli into it. Add some salt and 1 tsp of oil. Boil for 5 minutes or as per package suggestion until it is cooked.
Transfer this to a colander and drain the hot water. Add about a tsp of oil and toss it gently so that the oil sticks all around. This prevents the vermicelli from sticking to each other.
Heat 1 Tbsp of oil in pan over medium heat. Add mustard seeds, curry leaves, cumin seeds, urad dal and mix until the urad daal turns light brown in color.
Add the chopped onion and green chillies.? After the onion is cooked add salt and stir.
Add the cooked vermicelli to this, stir continuously breaking any lumps (on medium heat) and the cooked onions incorporates into the vermicelli.
After 5 minutes stir again and now partially cover the pan. Lastly garnish with lemon juice, chopped cilantro. Keep the lid covered for another 5-10 minutes. Stir again and serve hot.