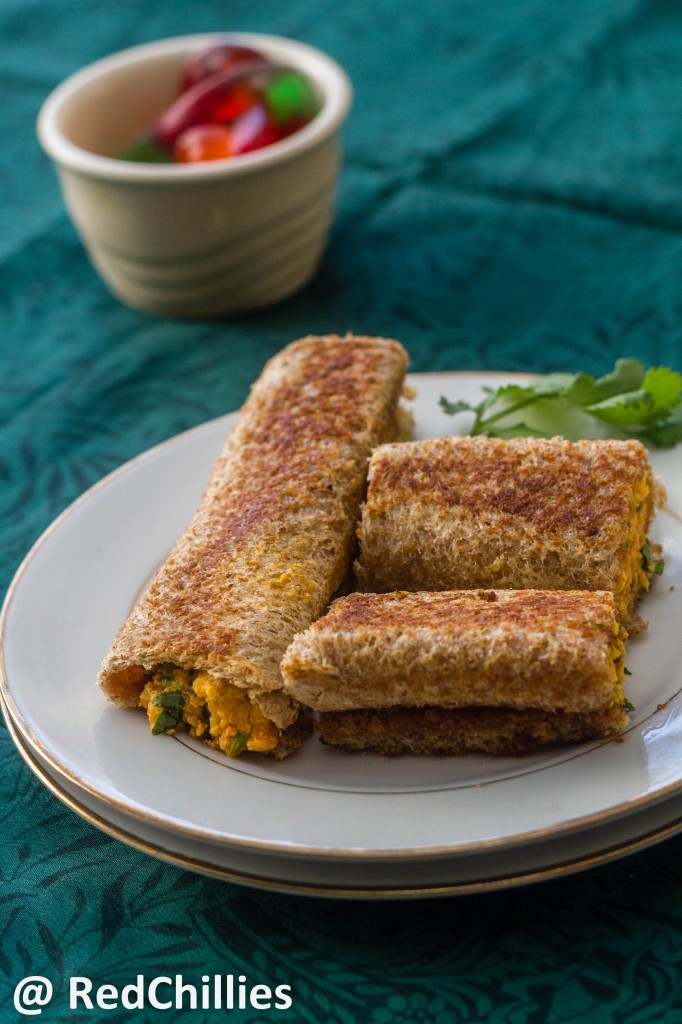 This is a kid friendly, easy to make snack which will please any hungry eater. I am glad to have stumbled upon this recipe while looking for kid friendly snacks. As you know coming up with a snack idea for the little ones that they will like can be a challenge. Even after putting in much effort the dish could be a hit or miss and might take multiple attempts or trials to come up with one that they really like.?
When I saw the recipe, I knew the kiddo would like this. After all which kid would not like the combination of ketchup and paneer? I knew he likes bread and paneer, but then would he like this combination and would he be willing to try it out again? ?I tried it and not only the kiddo but the parents also loved it! So I am pretty sure I will be making this often.
Recipe Source: Adapted from สูตรบาคาร่าEdible Garden
?Ingredients:?
1 cup paneer (crumbled)
2 tsp ketchup
6 slices of bread ( I used whole wheat bread, you can use the white bread)
1/2 tsp red chilli powder
1/4 ?tsp garam masala
1/2 tsp ginger+ garlic paste
handful coriander leaves ( chopped finely)
Oil/butter
Salt to taste
Method:?
Take a medium sized bowl and add the?crumbled?paneer. Add red chilli powder, garam masala, salt and chopped coriander to this.?Mix well with your finger tips.
Now add the tomato ketchup and the ginger garlic paste. Mix again well until incorporated. The filling is ready, set it aside.
Heat a tava on medium heat and get ready to prep the bread.
On a chop board, take one slice and cut the sides of the bread to remove crust. Do this for the remaining slices as well.
Using a rolling pin, roll the bread evenly until it gets flat on all the sides.
Take a spoonful of the paneer mixture and place it in the center of the rolled bread. Arrange it in such a way that it does not stay in the center but is parallel to one of the side.
Roll the bread all the way and brush the end with little butter, so that is sticks and edges are covered.
Place these on the hot tava and pour oil onto the sides. Carefully turn them on all the sides so that the bread gets evenly toasted.
Do that with the remaining bread slices. Cut them into two parts and serve hot with tomato ketchup
?