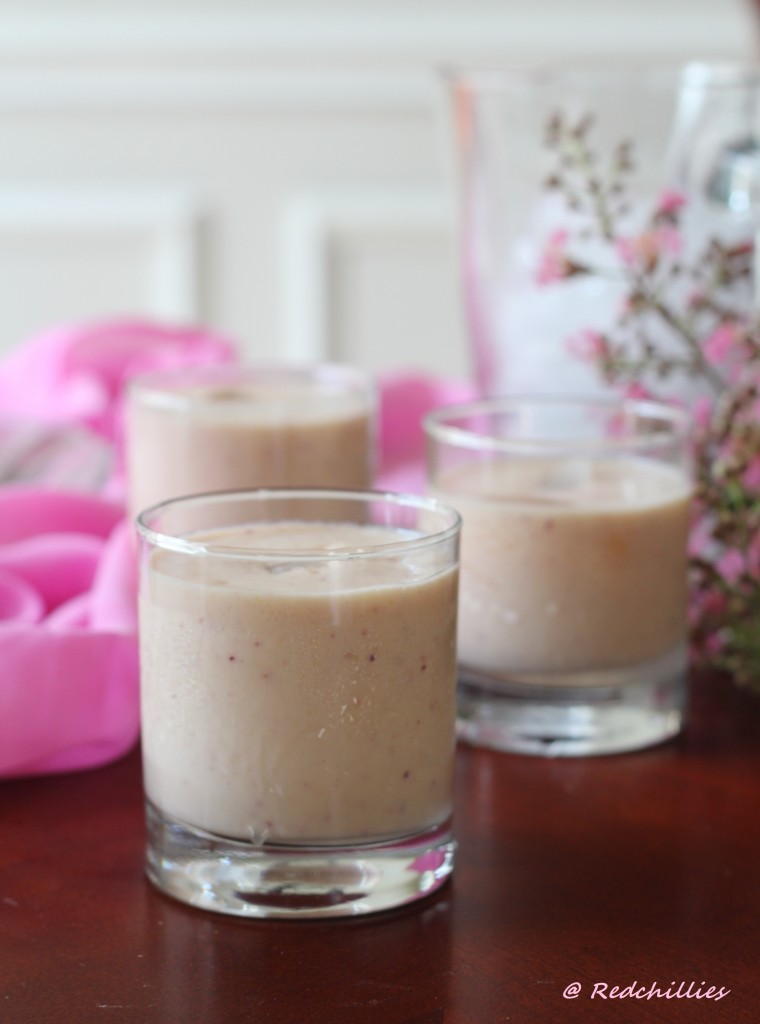 It is getting very close to the Memorial Day weekend and that means the summer is just around the corner. Even though it is an unofficial start, the temperature here in Texas is giving us a feel of what is in store for the next 4 months or so. With the winter being mild, the experts are predicting hotter than usual summer, so let us see how that is going to be. The temperatures now have climbed to the upper 90's (F) and it is hot and sultry both inside and outside.
Anyway on the brighter side, the days are getting longer and the sun does not set until after 8:00 PM. So that means that it is still bright after coming back from work. It is such a positive feeling to come back home to bright light to open the blinds, open the back yard and let the natural light in.
The other good thing is the availability of fresh bounty of fruits especially the berries in the grocery stores. We usually buy a bulk of it either to snack, add it on salads and in lemonade, some berry drinks.One recipe that you cannot go wrong with is Berry smoothie. This fruity beverage laden with milk and yogurt is quick fix and delicious too. It is guilt free, fills you up and healthy too. Since smoothies use whole fruit and not just the juice, you get the benefits of fibre, minerals and the vitamins.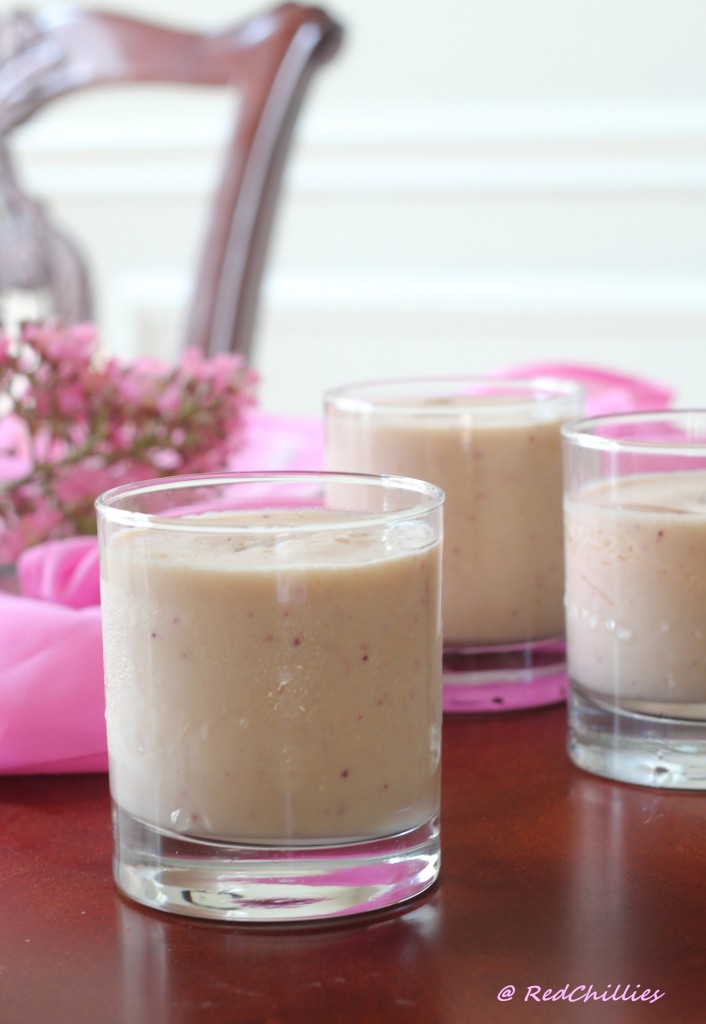 Yield: 4 servings
Ingredients
1 cup berries (fresh/frozen) ( such as strawberries, blueberries, raspberries, or blackberries or combination)
1 cup milk ( I used 2% milk)
1 cup vanilla yogurt ( I used fat free)
1 Tbsp maple syrup/ sugar/honey
5-10 ice cubes
Method
Put the berries in the blender and give it a quick zip, so that the berries are pureed.
Put the remaining ingredients including maple syrup/honey to this and blend.
Blend on high until it mixes and is smooth.
Add more milk if the smoothie is too thick.
Serve immediately.