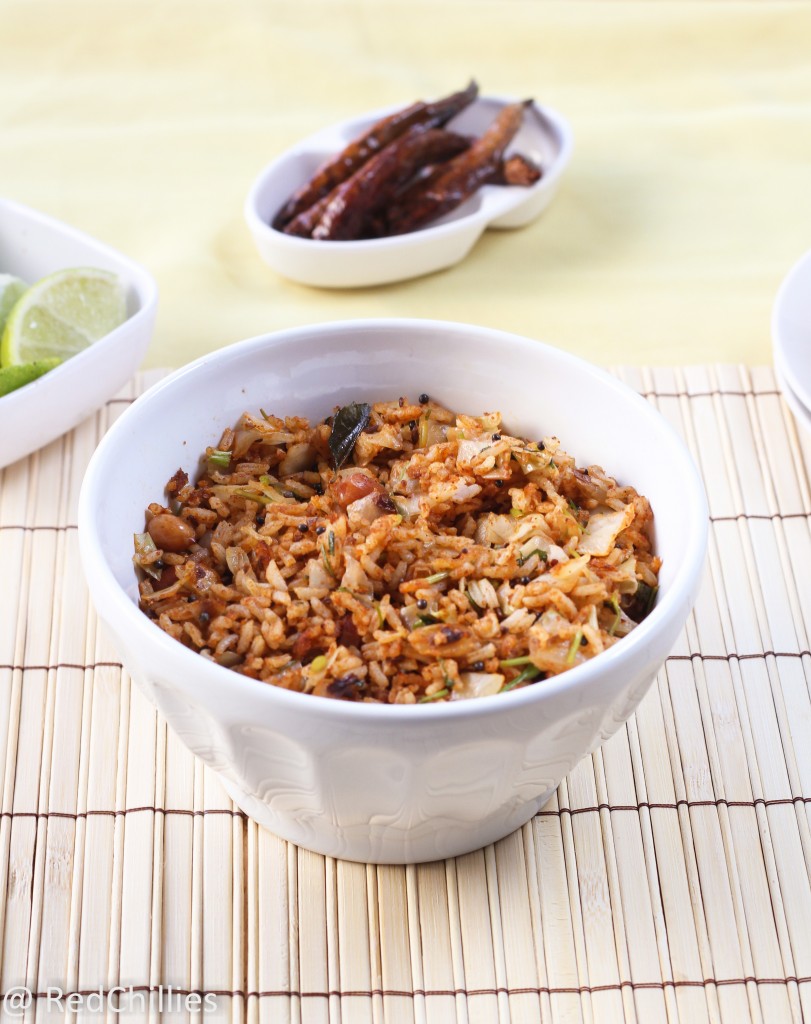 I am usually on the lookout for new and interesting ideas to pack for my lunch. I prefer light lunches that way I continue feeling alert in the afternoons.?
This rice recipe with cabbage works well, as it is light and not too heavy. It is easy to make and does not take a long time. If there is some left over rice from the previous night, then this gets done in a jiffy. All that is needed is to season and sauté the vegetables and then mix the powder and rice.?
I use the readymade MTR brand Vaangi Bhaat powder (easily available in the Indian store) for this dish. It is so flavorful and enhances the taste of cooked vegetables. Some people, who do not like cabbage, prefer eating this rice without problems. In this dish I do not add onions or garlic or tomatoes, but you can add it if you choose to.?
I change the vegetable depending on what is available in the fridge it could be capsicum, cabbage, eggplant, potato or even carrots.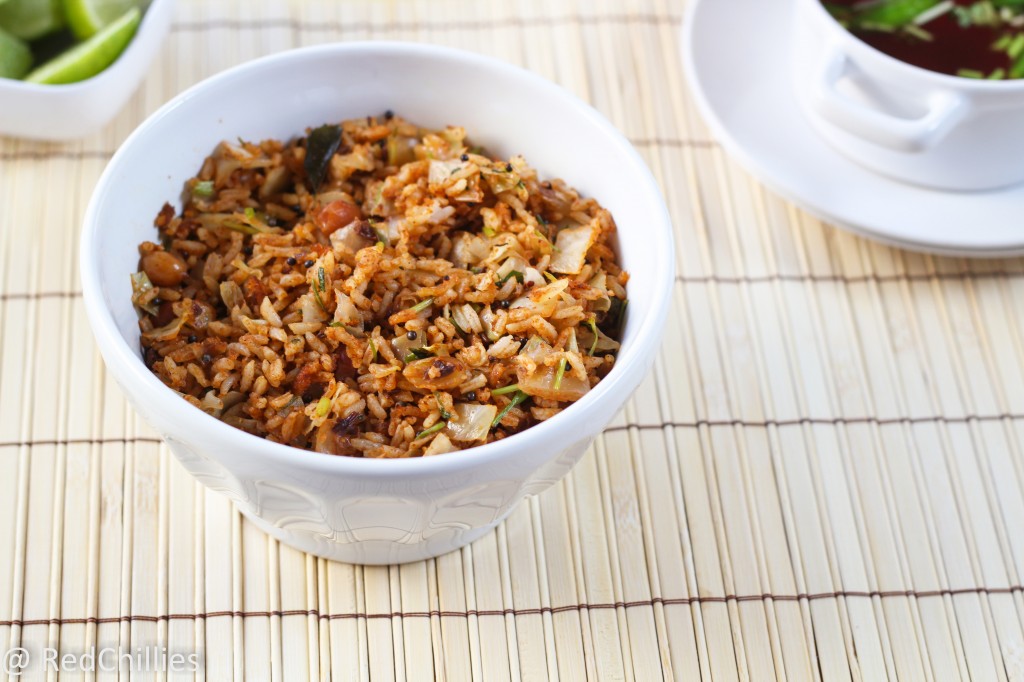 Ingredients:?
1 cup rice (raw)
3 cups finely chopped cabbage
1 Tbsp vaangi bhat powder ( I use MTR brand readymade)
? tsp red chilli powder
1 Tbsp urad daal
2 Tbsp peanuts
5-10 curry leaves
2 Tbsp coriander leaves (for garnish)
1 tsp mustard seeds
? tsp jeera seeds
Juice of half lemon (optional)
2 Tbsp oil
Salt to taste?
Method:
Cook the rice separately either on stove top or pressure cooker using enough water. Make sure it cooks well without getting mushy.
Take a plate and spread out the rice, add little oil and make sure there are no lumps.
?Heat a big skillet on medium and add oil on medium heat. Add mustard seeds, cumin seeds, curry leaves and urad daal.
After the urad daal is very lightly cooked add the peanuts and roast until it becomes crispy.
Add the chopped cabbage, salt to this and stir. Cover with lid and let it cook.
Add the chilli powder, vaangi bhaat powder and mix again. Again little oil if it is too dry.
?Add the rice and mix thoroughly. Cover the lid and let it cook for a minute or so.?
Garnish with chopped coriander leaves and juice of lemon (optional). Serve hot.
Tastes delicious as is or with side of raita and some roasted pappad.??